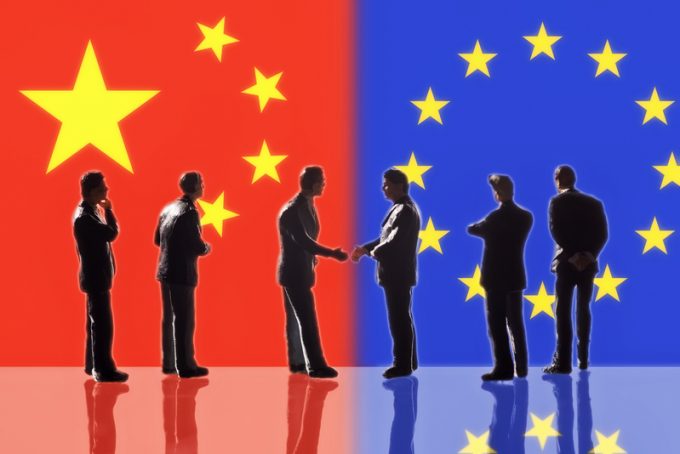 Europe needs a simple, unified message when it comes to competing with China. 
Speakers at the Poland & CEE Co-building the Belt & Road conference said the extent of competition within Europe made it harder to challenge China. 
"Take telecoms: China, and the US for that matter, has three or four providers," said managing director of InterRail Europe, Carsten Pottharst. "We [Europe] have hundreds of telecoms providers, which puts us at a competitive disadvantage in terms of available funds for research and development." 
And speakers believe this level of competition extends to the European logistics sector, with China able to get lower prices. 
Secretary general of the European Freight & Logistics Leaders' Forum Philip Evans pointed to a lack of continent-wide legislation on transport in Europe, citing different rules on the carriage of oversized freight as an example. 
"We don't act consistently, meaning China can capitalise on this and gain further ground on our industries," he said. "This needs to change, with Europe providing a single, unified message. The key is not to be too static, too rigid or too nationalistic." 
Managing partner of AXI IMMO Group Renata Osiecka said short-term thinking could be part of the problem. 
"China thinks in generations; it sets out long-term plans and works towards these, whereas in the west the focus is very much on election to election," she said.  "Considering this, it may be naive to think Europe can develop cooperation platforms to engage with China. 
"Delegations from cities go to China to try and curry favour, and then China allows them to compete to get the best prices." 
Former head of supply chain & transport at the World Economic Forum Wolfgang Lehmacher thought there was a lack of a vision for the future that all parties could work toward. He also questioned the growing divisions between generations, with old and young having different expectations. 
"Will we need aeroplanes in the future? Will 3D printers relegate these from the cargo perspective?" he asked. 
"You also have to consider the fact that cities around the continent experienced protests, largely led by a younger age group, over climate degradation… do we need strawberries 12 months a year? Our generation has to change." 
But managing partner of LogCon East Christoph Szakowski reiterated the need for Europe to focus on what it can offer China.