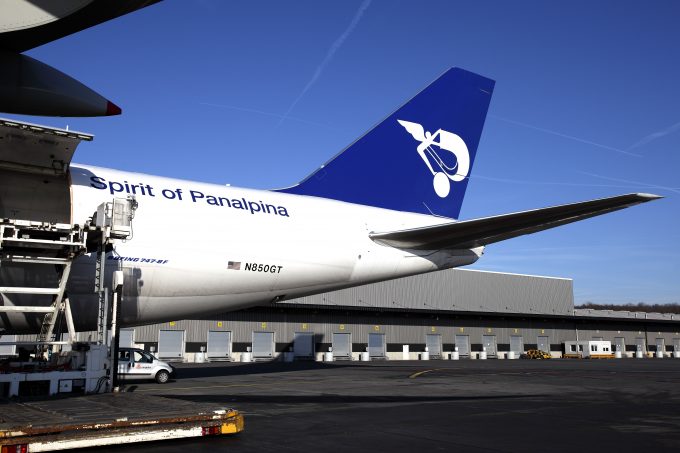 Panalpina will hope to continue 2018 as it has begun, with the company recording a 38% upturn in first-quarter pre-tax profitability.
Profits for the three months to April leapt from Sfr16.5m ($17.5m) a year ago to more than Sfr22.7m, despite its ocean division continuing to lose business.
Air freight and contract logistics brought the growth, cargo volumes transported by air increasing some 3% year-on-year, generating a 22% uptick in gross profit for the division.
On the contract logistics side, gross profit was up 2% to Sfr84m, leading to a 44% bounce in ebit, which hit Sfr3.4m.
Chief executive Stefan Karlen described the results as an "encouraging start" to 2018, noting that even in ocean freight, profit per unit increased.
"In ocean freight we still recorded a loss, but it has come down from the last quarter of 2017," said Mr Karlen.
"Logistics contributed to the overall performance with a solid result… and air freight demand continues to be healthy with the carriers beginning to increase rates substantially.
One the revenue side, the group reported growth of 10.8% to Sfr1.4bn, compared with Sfr1.3bn last year. However, the company continues to struggle with increasing personnel expenses, up as they were 6% to Sfr229m.
And there was no disguising the downturn in its ocean business, with volumes dropping 4% compared with the first quarter of 2017, leading to a Sfr5.8m loss in ebit. This may have been less than the Sfr9.6m loss reported in Q4 of 2017, but compared with the first quarter of 2017, the loss in ocean ebit increased by nearly 82%.
In its earnings release, Panalpina cited a "discontinued high-volume" contract as the cause of the downturn in its ocean activities.
During an earnings call, chief financial officer Robert Erni said that without the contract being terminated, the forwarder's oceans volumes would have been up by about 5%. He also pointed out that the contract was a high-volume, low-margin account, so losing it helped improve the overall margins on ocean.
"In ocean, our immediate focus is clearly improving profitability, while in logistics we've made important investments to put us in a good position for top-line growth," said Mr Karlen.
"[In terms of air freight] we will have to be very disciplined in passing these rate increases on as we head for a summer season that could be busier than usual again."
You can see the full results here.