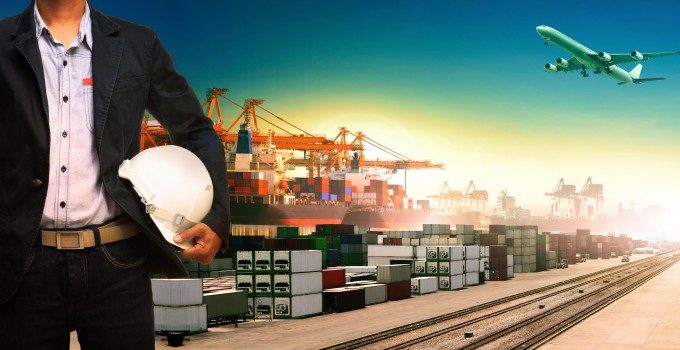 Dyson, one of the UK's leading manufacturers, is building a control tower for its global supply chain.
The company, made famous by owner James Dyson and his revolutionary vacuum cleaner design, has been honing its supply chain to give it a competitive advantage.
Speaking at an investors' day at the Silicon Valley headquarters of US supply chain and procurement company Flextronics, which acts as the company's lead logistics provider, Dyson chief operating officer Jim Rowan told delegates his company was trying to engineer a supply chain based on "build-to-order, rather than build-to-forecast" as a way of reducing its store keeping units (SKUs).
"We know that the supply chain can drive financial performance and the bottom line. But if we can harness the complexity in the supply chain and turn it into an advantage, then we can use it to improve the top line as well," he said.
Part of that has been to deploy the Elementum supply chain software, also used by Flextronics.
The system comes as a cloud-based mobile app with three constituent parts: Transport, which manages freight routes and tracks shipments as they move across the world; Exposure, which allows shippers to highlight specific risk hotspots in the supply chain and monitors their situations; and Perspective, which monitors the "health" of a supply chain, defined by individual shippers' KPIs.
While he extolled the ambition of a mobile application that allowed his supply chain team to work remotely, Mr Rowan said the physical location of staff also continued to matter.
"We are building a control tower at Dyson which will show all the parts in our supply chain," he said. "It will have 16 screens constantly monitoring transport routes, risks points and the quality of products – it will be a physical control tower.
"If you have six people looking at these screens, providing constant analysis, then magical things start happening in terms of developing really creative solutions," he said.
The control tower is due to be operational in July.
Dyson's annual supply chain involves managing two billion parts from 300 suppliers, which are delivered to four factories that produce eight million appliances.
"Not the most complicated supply chain in the world, but with  two billion parts a year, it is complicated," Mr Rowan added.
In February, Elementum was spun off from Flextronics as a separate company – Flextronics chief executive Mike McNamara continues to sit on its board – and includes Yahoo founder Jerry Yang among its backers.
Meanwhile, Flextronics itself is major logistics provider for Dyson, and the range of services it provides – including moulding, model work, painting, filing, repair services, software design and supply chain architecture as well as logistics – shows how deep into customers' supply chains 3PLs can go.