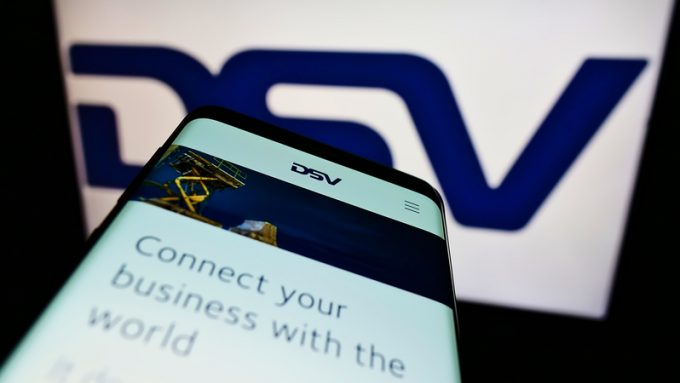 Ever-expanding DSV has predicted it will be part of further M&A in the freight forwarding market.
Announcing "strong" first-quarter results today, which saw revenues up 82%, to Dkr61.125bn ($8.7bn), and ebit up 104%, to Dkr3bn, as it incorporated Agility GIL, the firm said its appetite for takeovers had not diminished.
The integration of Agility's logistics arm will be completed in the third quarter, at an estimated cost of about Dkr1bn this year – "We are almost there," said COO Jens Lund, in an earnings call.
He said: "If we were to look at a company of similar size, there would be nothing to prevent [more M&A activity]." But, noting that takeovers and integration "take some time", he added that "it puts the organisation under pressure, so we'd need to strike a balance on that".
However, he said: "You can be sure if something moves in the market, we'll be part of it."
He added that the forwarding market remained highly fragmented, with the big players having low market shares.
"If we continue to scale, we will get benefits. That will continue as long as I am in the company. There has always been consolidation and will continue to be as long as I live – and we will always be part of it."
Kuehne + Nagel, meanwhile, in its earnings call yesterday, buoyed by the acquisition of Apex, was characteristically more cautious on its M&A plans.
"We focus on profitability and the leverage of our acquired companies," said CEO Detlef Trefzger. "We're very selective with acquisitions."
The Swiss forwarder saw net turnover increase by 68% to Sfr10.2bn ($10.5bn), while ebit rose 160% to Sfr1.1bn.
Both the market-leading companies said they were unfazed by the shipping lines' moves into logistics. DSV group CEO Jens Bjørn Andersen said some lines "have been more vocal about going into our area", adding: "It gets blown a bit out of proportion – we are not in fierce competition. They are [only] in certain areas."
But he did concede "they have taken a little bit of market share recently". (DSV lost a contract with Vesta to Maersk at the end of last year.) However, he added: "We feel that [the entry into forwarding] has not changed the dynamics for a freight forwarder like DSV."
He said DSV continued to have good relations with "most" lines, got space allocations and "finds deals when we need"; "We show flexibility, and they show flexibility."
And Dr Trefzger agreed it was "not a new dimension". He said: "Competition [is a] question as old as forwarding and carriers. You have had … carriers that have logistics as well. They have, more or less, leading roles in their certain national markets. And it doesn't harm us.
"And whatever has happened so far in the carrier market has not changed the competitive situation, because we are talking to the same companies and competitors that have been bought and have a different owner."
"We don't see any change, because the carrier business and the forwarding business are separate. So there is no change in the competitive landscape. I think our focus is less on competition, but more on our customers and how we can serve them best in the current circumstances."
But he was dismissive of carrier reliability.
"Carrier reliability remains extremely low, you have heard me saying this a couple of times. At the moment, we are on a level of 30% to 35% on-time delivery.
"I was blaming low quality when we were at 65% to 70%, prior to the pandemic. But now there's really very low reliability. And our focus, all of our strategy in sea logistics is customer service, end-to-end reliability and visibility, and managing the cargo mix towards high yield in complex transports, mainly."
Both forwarders reported falls in sea freight volumes, with DSV's decline of 7% in line with the market, but also "impacted by discontinued low margin business".
"It's not likely that this weak development will change," said Mr Andersen, although he predicted a build-up in demand when China's lockdowns ease. Dr Trefzger, however, said he expected a 15% reduction in exports from China, due to production shortfalls.
DSV saw air freight revenues rise 86% to Dkr24bn, while gross profit in air grew 70% to Dkr4.6bn. Sea revenues grew 118% to Dkr9.9bn, while gross profit rose 94% to Dkr2bn.
Road, which was "very nice", saw ebit rise 23.5% to Dkr498m.
K+N saw sea logistics turnover rise 103% to Sfr4.8bn, and gross profit rise 102% to Sfr974m. Turnover in air rose 91% to Sfr3.1bn, while gross profit rose 103% to Sfr813m. Turnover in road grew 13% to Sfr982m.
You can get more analysis on today's DSV figures on Loadstar Premium.
For further discussion on M&A in the industry, listen to this clip from the latest Loadstar Podcast with Gavin van Marle, managing editor, The Loadstar.