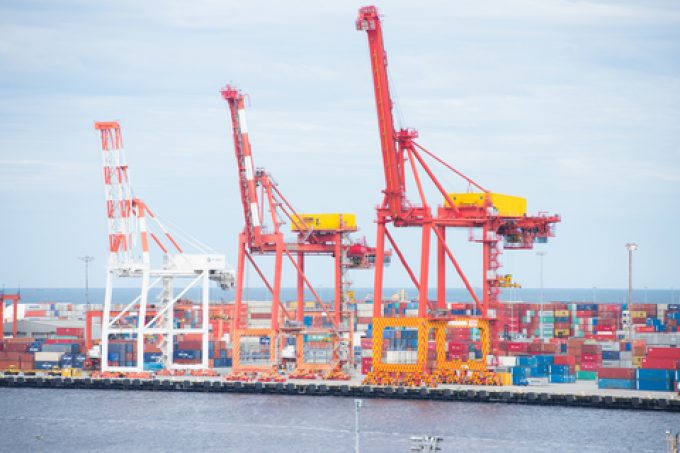 DP World Australia (DPWA) is bracing for more dockworker strikes as the 15-month dispute with the Maritime Union of Australia (MUA) drags on.
On Sunday night, the MUA launched a 24-hour strike at DPWA's Fremantle terminal in western Australia, claiming the company had "failed to bargain in good faith" during negotiations for a new workplace agreement.
The industrial action, which included 200 wharfies stopping work, will be followed by rolling stoppages and work bans, the MUA said.
"Wharfies at DP World's Fremantle terminal are simply fed up after attempting to negotiate a new workplace agreement for 15 months," said Christy Cain, MUA's western Australia branch secretary.
"What we've seen is the senior management of the Dubai-based company issue ultimatums, threaten massive job cuts and attempt to unilaterally strip away workplace rights; all in an effort to force workers to accept their demands," he claimed.
Andrew Adam, chief operating officer at DPWA, told customers: "This [further action] comes after the union's decision to block an in-principle agreement reached between employee representatives and DPWA on 17 October. This agreement had settled all outstanding claims between parties and would have renewed our enterprise agreement across all DPWA terminals.
"The renewed industrial action is in support of new claims by the union that are untenable for DPWA. If we were to agree to them, our ability to service customers like yourself would be seriously impacted, now and into the future."
However, Mr Cain denied there was such an agreement, and said: "We've been trying to reach agreements pertaining to availability of rosters, union leave, parental leave… and we're going to continue to take strike action [in support of them]."
In a radio interview, he said: "We don't want to go on strike, we want to keep the country going, but at the end of the day a foreign company is standing over us, threatening and intimidating. [But] it doesn't work any more on Australians… and if they don't like it they may as well go back to Dubai."
According to The West Australian, shipping movements have been affected by the Fremantle strike, along with trucks collecting and dropping off goods. The Freight & Trade Alliance (FTA), which represents landside operators, warned its members the industrial action would "undoubtedly have impacts across the whole logistics chain with delayed deliveries, empty returns and potentially extra costs."
The dispute heated up last July when DPWA announced 200 dock worker redundancies, citing volume losses across its Sydney, Melbourne, Brisbane and Fremantle terminals.
According to the Australian Competition and Consumer Commission (ACCC), DPWA's share of nationwide container traffic fell from 44% to 39% in 2018-19. The country's total throughput increased just 0.2% to 7.88m teu during the period – the second lowest rate in a decade.
DPWA is experiencing fierce competition from its fully or semi-automated terminal operator competitors, Patrick, Hutchison and ICTSI's Victoria International Containter Terminal (VICT). The stevedore has so far shunned automation other than at its Brisbane terminal, and employs around 1,800 dock workers, the country's largest manual stevedore workforce.
DPWA chief executive Glen Hilton told the Australian Financial Review the current "unsustainable" workplace arrangements meant dock workers on fixed rosters were paid even if no work was available, while part-time and casual workers were seeing their hours reduced.