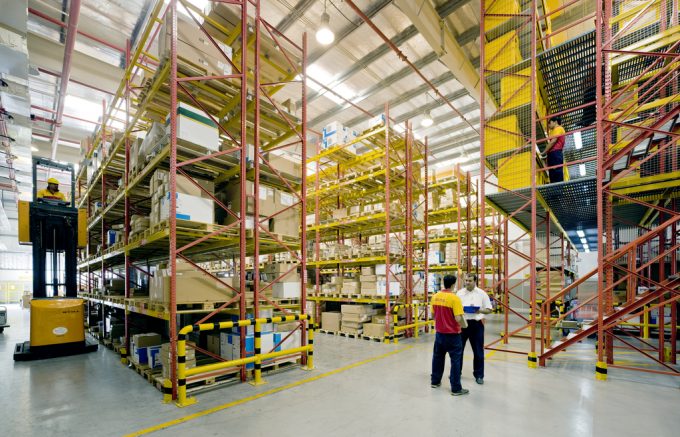 DHL Supply Chain is continuing its strategy of focusing on core products with the targeted acquisition of a 100% stake in MIT Safetrans.
The takeover of the Italian logistics provider, specialising in the technological, hi-tech, and life sciences and healthcare sectors, is the second by the group in as many weeks, following Deutsche Post-DHL buying UK Mail Group for £243m.
Consultancy firm Ti said DHL had been pursuing a policy of building its European operations across the healthcare and pharmaceutical sector.
According to Ti's Global Contract Logistics Report 2016, healthcare represented the third largest market for contract logistics and accounted for 12.1% of activity in 2015. It also made up 18% of divisional revenues for DHL – compared with 13% in 2008.
However, it also noted that DHL's greatest level of decline, compared with 2014, was in this sector – although much of it was attributed to a change in the firm's long-standing NHS contract, which would have been a huge hit had DHL lost it.
Ti also noted that life sciences and healthcare represented 16% total DHL Supply Chain contract wins, down on 2014.
Alongside boosting its core-product portfolio, DP-DHL has also divested non-core products. Yesterday, it announced the sale of its stake in email marketing firm Optivo, and in August it sold long-distance bus product Postbus.
President and chief executive of DHL Supply Chain Italy Eddy De Vita said: "The MIT Safetrans acquisition's strategic value is twofold for us: on the one hand it allows us to extend our services, competences and targets. On the other hand, it allows us to transfer the know-how we have developed.
"We are now aiming to assert ourselves as an operator with the largest portfolio of added-value services, capable of satisfying the most demanding companies."
MIT reported revenues of €48m and EBITDA of €6m in 2015, and its acquisition will add 20 operating sites to DHL's Italian network and boost its presence to approximately 60 facilities across the country. It is the second such acquisition of this type for DHL in Italy following the 2011 purchase of Eurodifarm, which specialises in temperature-controlled and pharmaceutical shipments.
Last year, DHL Supply Chain recorded total revenues of €15.8bn, with an EBIT of €449m.
MIT founder and chairman Emilio Modelli welcomed the deal: "In DHL Supply Chain we have met the same entrepreneurial style that distinguishes us, and will bring us great opportunities for growth as well as innovations, due to the resources and logistic market competencies of DHL Supply Chain."
Under the purchase agreement, MIT will maintain an independent management and its current distribution structure. MIT will also retain its membership of European hi-tech network TENESO, of which it was a founding member.