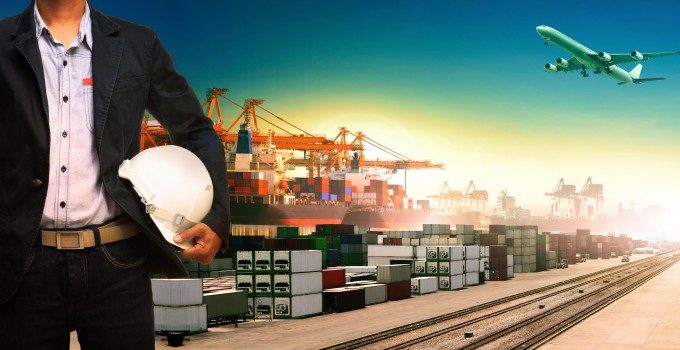 Customers have accused DHL of continuing to conspire to fix prices after it became a 'whistle-blower' on other forwarders, a New York court heard last week.
A group of shippers are claiming damages against a group of forwarders accused of conspiring to pass on both air and sea transport surcharges. DHL, said to be the "ring-leader", in 2007 informed the US Department of Justice (DoJ) of the conspiracy – an act which gives it leniency from the court. But the shippers allege that DHL continued to fix prices after that date.
A court document noted: "Plaintiffs allege that shortly after the September 11, 2001 terrorist attacks, DHL and other defendants made a general agreement to pass on all post-9/11 surcharges to their customers, rather than subject the extent and amount of those surcharges to market forces."
According to a "high-level DHL executive", surcharges would be "passed on to the customers as they came in".
In a letter to the court, the plaintiffs are requesting international judicial assistance to compel testimony from Christopher Fahy, then CEO – Europe for DHL Danzas Air and Ocean, and CEO of DHL Global Forwarding.
The letter suggested: "Mr Fahy had direct knowledge of what plaintiffs allege were conspiratorial discussions among freight forwarders, and played an integral role in implementing surcharges which plaintiffs allege were fixed and maintained at artificially high levels."
DHL denies it fixed surcharges after alerting the DoJ and the resulting raids in October 2007, but the plaintiffs allege the conspiracy "continued after November 2007 and until January 4, 2011", and that "no defendant withdrew from or disbanded the conspiracy" even after the investigations began.
The shippers allege: "The peak season conspirators, of which DHL was the ringleader, annually set a surcharge that would be imposed during a particular year's peak shipping season.
"The Corrected Third Amended Complaint (CTAC) alleges that the Peak Season conspirators, including DHL, implemented the peak season rate increase "during specified times" including for the 2007 peak season."
They claim many Peak Season conspirators, who also pleaded guilty to charges brought by the DoJ, admitted to imposing that surcharge "beginning in or about August 2005 and continuing until or about December 2007."  The CTAC specifically alleges that the Peak Season conspiracy lasted "until at least January 2008".
The plaintiffs noted that: "A conspiracy is presumed to continue until the last overt act by any of the co-conspirators, unless the defendant proves that the conspiracy was terminated or that he took affirmative steps to withdraw."
Reporting a conspiracy to the government is not, as a matter of law, sufficient to constitute withdrawal, they state.
The defendants in the case – Precision Associates Inc et al  v  Panalpina World Transport (Holding) Ltd et al – include Exel, Panalpina, Schenker, Geologistics, and ABX Logistics. The case began in 2008 and continues at the New York Eastern district court.