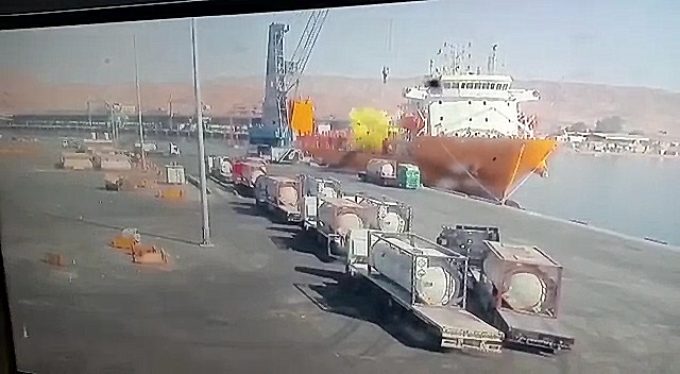 Up to 14 people have died and more than 250 injured yesterday after a container exploded as it was being loaded at the general cargo terminal in the port of Aqaba, in Jordan.
The ship thought to be the 9,400dwt Forest 6 general cargo vessel, was loading a container of 25-30 tonnes of chlorine using a quay crane at around 4.18pm local time when wires snapped, the container dropped onto the deck and exploded, spreading toxic gas around the port and vicinity.
Local beaches were closed and civil defence forces and medical teams arrived at the scene of the accident wearing gas masks.
Reuters reported that Jordan's prime minister, Bisher al-Khasawneh, arrived at Aqaba and visited some of the injured in hospital.
Mr Al-Khasawneh "also formed an investigation team chaired by the interior minister," said the news agency.
Chlorine is a yellow-green gas used as a disinfectant and in industrial processes and can react with water. It is highly toxic and was used during World War One as a weapon.