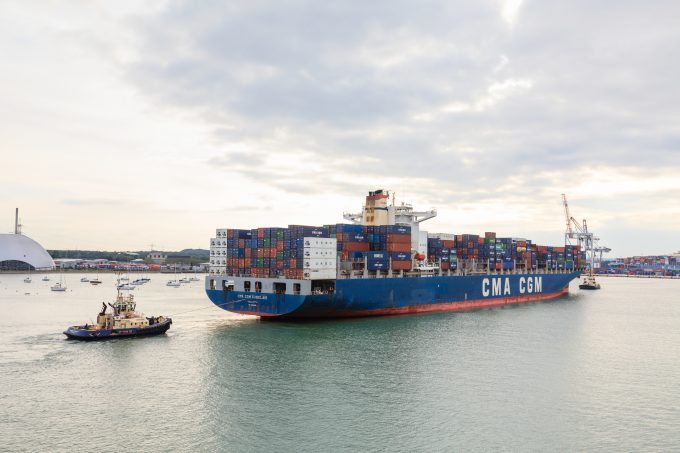 Greek containership owner Danaos has said the sector's charter market is "moving sideways" and it is yet to see "a meaningful improvement" to signal a market recovery.
The comments were made by the non-operating owner's chief executive, John Coustas, on the release of the firm's second-quarter earnings yesterday.
The company owns 59 container vessels ranging in size from 2,200 teu to 13,100 teu, which it leases to ocean carriers.
However, Danaos' financial position was significantly impacted by the bankruptcy of Hanjin Shipping last year, which had chartered eight ships and represented some 20% of of the lessor's contracted revenue.
Danaos managed to find short-term charters for all eight, but at considerably lower market rates, and subsequently five were long-term chartered to 2M partners Maersk, MSC and HMM, again at much reduced daily hire rates.
The shipowner's adjusted net income for the second quarter slumped to $29m against $47.7m earned in the same period of 2016, reflecting "the effect of the Hanjin bankruptcy on the company's financial performance," said Dr Coustas.
He added that Danaos remained in breach of "certain financial covenants" as a direct consequence of the Hanjin default. The company was still engaged in discussions with its lenders regarding refinancing, he added, but Danaos continued to "generate positive cash flows from our operations" and was able to service its obligations.
Dr Coustas noted that container freight rates had improved as a result of "improved deployment through the alliances", and said the recent liner industry consolidation activity "has reduced our counterparty risks".
Nevertheless, he claimed the fewer players in the market, "combined with legacy newbuilding orders for large vessels still to be delivered, is anticipated to maintain pressure on charter rates for a considerable amount of time".
However, a contrasting outlook on the charter market came from Global Ship Lease (GSL), which owns 18 container vessels ranging from 2,207 teu to 11,040 teu.
With the exception of a trio of 8,063 teu ships bought from OOCL and leased back to the Hong Kong shipping line, 15 vessels in GSL's fleet are chartered out to CMA CGM – which is a 45% shareholder of the shipowner.
The OOCL Tianjin, OOCL Qingdao and the OOCL Ningbo were fixed with OOCL at a daily hire rate of $34,500 with charters expiring respectively in October this year and March and September 2018.
GSL's reported a second-quarter net income of $7.3m, compared with $5.6m in the same period in 2016, on revenue of $40.3m – down from $41.3m the year before.
It posted a net loss of $68.2m for 2016, which it attributed to vessel impairment charges,  and chief executive Ian Webber said the company remained "encouraged by the upward movement of the spot market".
He said: "We expect continued firming in the charter market over time, driven by discipline in the placement of new orders, an orderbook heavily skewed towards the largest vessels, elevated scrapping consisting almost entirely of the mid-sized and smaller vessel classes where we focus, and better than expected demand growth."
Indeed, with a dearth of orders for smaller size containerships in the past few years, combined with aggressive scrapping activity in the smaller sizes last year and this, owners with smaller vessel fleets could start to achieve better returns.