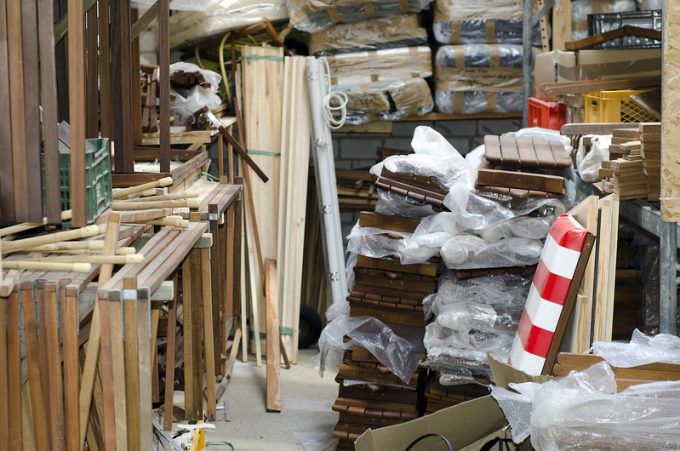 Last month, UK budget retail firm Poundstretcher was fined £1m because of the "chaotic" working conditions in its warehouses.
Items were stored badly across the warehouse, something likely generated from years of neglect and a short-term savings approach to warehouse work.
If you spend less money on workplace training for warehouse staff; less money on pay to incentivise your staff; less money on research into more efficient practices; less money on better storage equipment; or even less money on warehouse inspections, you can save a lot in the short term.
However, this also makes your supply chain unsafe.
As a result, in the long term, budget supply chains cost more money; work becomes less efficient; employees are less motivated; and, eventually, you are hit with a hefty £1m fine.
This is why budget supply chains cost more money.
While it's a story from which we should all learn, there are many budget supply chains still out there which have not learned this lesson.
Sports Direct is one such. It's been in the news for over two years because of the continued failings of its budget supply chain (The Guardian first reported on working conditions in its warehouse in late 2015). Mid-way through last year, it was in the spotlight again, having failed to improve the safety and working conditions at its warehouse, despite promises to do so.
Sports Direct hasn't been levied with a fine, but it's well documented from media coverage over the last two years that its staff hate working there. Much-needed pay rises, some training or any other perks would go a long way towards making people work harder. In turn, Sports Direct would benefit.
What's more, continued negative press coverage of your supply chain for over two years cannot be a good thing from a PR standpoint. They say all publicity is good publicity, but the sharp drop in American Airlines' share price after its scandal would suggest that they are wrong.
Then, there is Amazon, which emerged as yet another example of a supply chain trying to save money by overworking, undervaluing and underpaying its staff in late 2017.
While this particular story was about its warehouse workers, the accusations of an aggressive, cold-hearted workplace culture will sound all too familiar to Amazon's white-collar office workers who broke ranks to open up about it in mid-2015.
This is exactly the sort of story which makes Amazon less appealing to shoppers — that and its determination to pay as little tax as possible.
While it's hard to put a monetary figure on how much this impacts business, alternatives to Amazon, such as Not On The High Street, are marketed essentially on the premise that they are not Amazon.
This speaks volumes for how the average consumer feels. It's the convenient but less ethical choice because of the way its supply chain works. People use Amazon, but they do so begrudgingly.
Both Poundstretcher and Sports Direct are budget chains which offer budget products to consumers. To a lesser extent, this is also true of Amazon. It cuts costs and passes the savings onto its customers.
However, the one place where businesses cannot cut corners is the supply chain. Doing so leads to unsafe working conditions, hefty fines and an overall lack of efficiency. When you combine that with the PR disasters that go hand-in-hand with all of this, and the increasingly negative public perception of these brands because of their supply chains, this short-term thinking begins to look worse and worse.
It's rather like selling all of your business's furniture in January to make a big profit that month and then wondering why all your staff — now sitting on the floor — aren't producing good results in February.
If you have to spend money to make money, it stands to reason that not spending money is how you lose money. However, despite this aphorism, many businesses will try to chase monetary savings at the cost of many other aspects of the business. Of course, just because some people are doing something, that doesn't make it the right thing to do.
This is guest post by Justin O'Sullivan, a SEMA-approved racking inspector and the founder of Storage Equipment Experts, which helps to make British and Irish supply chains safer by delivering warehouse safety training and warehouse safety inspections across the two countries.