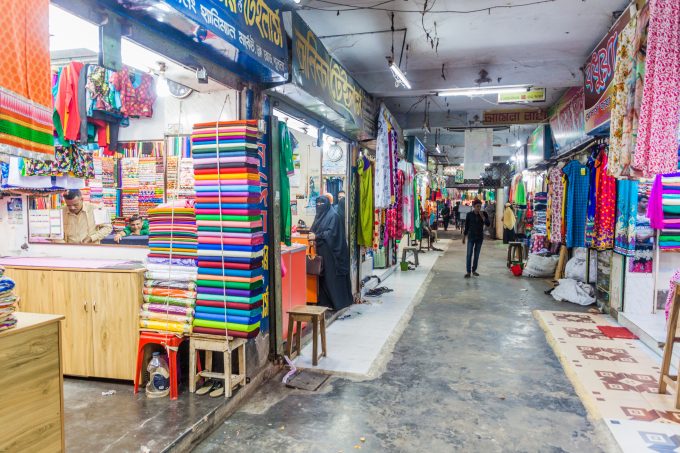 Bangladeshi apparel makers have demanded that the National Board of Revenue (NBR) prevents the shift of import containers to private off-docks which can triple delivery costs.
In a letter to Chittagong Customs, the Bangladesh Garment Manufacturers and Exporters Association (BGMEA) says delivery costs for a 40ft container from the port is $700, while from off-docks it costs $2,250, and for a 20ft box the costs are nearly $500 and $1,500, respectively.
These costs are not "bearable" to the manufacturers, says the BGMEA.
In addition, containers can be picked within two days from the port yard, whereas delivery from off-docks takes seven days, due to procedural delays.
Severe port congestion prompted the NBR to allow the shift of containers to off-docks to create space, smoothing yard operations.
However, said Syed Nazrul Islam, first VP of BGMEA: "Factories are incurring significant financial losses due to the delayed deliveries and higher costs, which is unacceptable at this time of crisis for the apparel industry."
Under normal circumstances, 37 types of cargo are stored away from ports in Bangladesh, but garments are not among these.
A senior customs official said permission to shift containers from port yards to off-docks was given to alleviate congestion at the ports. That permission will expire on 31 August, and a decision on whether to extend the provision would be taken "based on the demand situation at the time".
Today, some 36,806 teu is laying at port yards, against total storage capacity of 49,018 teu, while some 60,000 teu of containers is being held at off-docks, against capacity of 78,700 teu.
Mahbubul Alam, chairman of Chittagong Chamber of Commerce and Industry, backed the BGMEA appeal to keep containers out of off-docks. He said: "All the off-docks are choked up with containers."