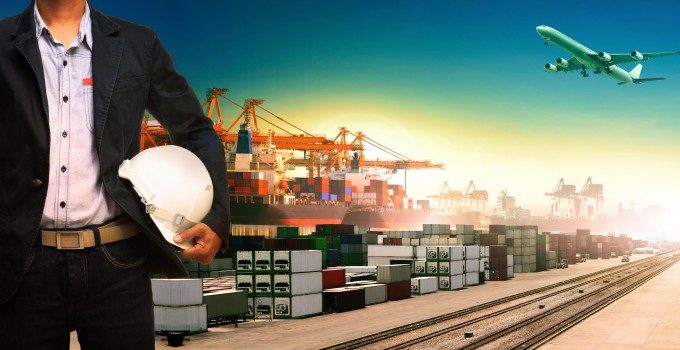 The freight forwarder all its rivals love to hate, Kuehne + Nagel, has released first half results which appear to be relatively healthy in such a challenging and competitive market.
A cost-cutting reorganisation saw its net income for the second quarter rise 6.3%, to CHF153m (€124m), while revenues rose just 1.4%. For the first half of the year, turnover rose 3.3% to €8.3bn, with net earnings rising to €233m.
Sea freight saw stable results, with volumes rising 3% in the first six months, compared with a market average of 1-2% – but the company implied it hadn't been buying market share, stating: "As a result of moving the focus from top-line growth to profitability, Kuehne + Nagel's gross profit margin in sea freight remained stable despite continuously declining freight rates." EBIT for sea freight rose to €150.7m, from €149m.
It noted strength in intra-Europe, intra-Asia and transpacific, although – like everyone else – saw no volume growth in Asia-Europe.
Perhaps more surprisingly, over in air freight, K+N managed to increase tonnage by 3.7% in the first half, which it put down to its focus on specific sectors such as pharmaceutical, automotive and aviation, despite those areas becoming increasingly competitive. EBITDA in air rose 7.8% for the first half.
"It's quite interesting – I don't know quite how it managed to do this," said Thomas Cullen, senior analyst of Transport Intelligence. "In sea freight, it has grown reasonably well but gross profit hasn't increased. It has perhaps become more conservative, but still seems able to gain the business. Overall, as usual, K+N is pretty consistent."
The one area looking less shiny is the road and rail side of the business, which failed to break even in the first half, and has caused the company to revise its forecast of 5% growth, to between 0-2%. Bloomberg, meanwhile, reports that K+N is to close 92 locations in its road and rail unit to focus on more profitable regions, although it is not yet clear where those will be. K+N claims that road and rail will rise in the second half in specific segments, again pointing to its pharma, automotive and high-tech customers for growth.
The company added that contract logistics, which several rivals in this sector have found to be challenging, has seen a good second quarter rise, which it attributed in part to "company-wide concentration on global customers". It said currency-adjusted net turnover increased 2.8%, while invoiced turnover in the sector rose to  €1.8bn.
While it has clearly been focusing on the most profitable sectors, such as pharmaceuticals, it is also spreading its business, noting that no one customer contributes to more than 10% of the group's total revenue.
Chairman of the board – and acting CEO since Reinhard Lange resigned in May – Karl Gernandt said the company would do more of the same in the second half. "In particular the results achieved in the second quarter 2013 underline the fact that the measurements introduced to improve efficiency on a group-wide level are effective. Although we do not anticipate a significant stimulation of global trade in the second half of the year, we will continue to focus on profitable growth."