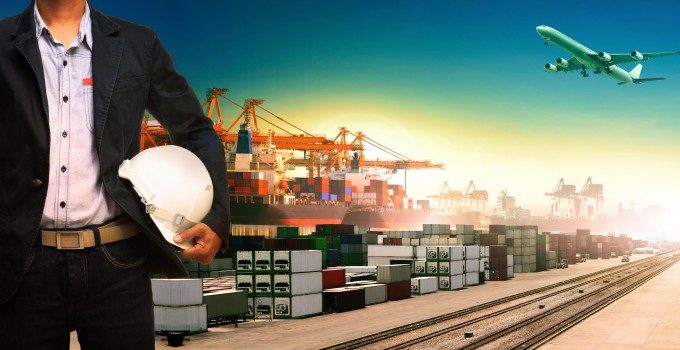 With China's economy heading for a downturn, it appears Beijing has lost patience with its unwieldy loss-making state-run shipping conglomerates and is frog-marching Cosco and China Shipping to the merger table.
Reform of China's state-run enterprises was announced in April and has gained traction after a slew of worrying economic data – export figures released over the weekend showed an 8% year-on-year decline in July.
China's Central Bank today once more cut its 'guiding rate' for the Yuan, prompting another 1.6% fall in the value of the currency against the US dollar after Tuesday's 1.9% devaluation.
The devaluation will make Chinese exports cheaper in the US and Europe, and is part of Beijing's "whatever it takes" strategy to prevent growth falling too much.
However, global stock markets have reacted negatively to China loosening its monetary policy, fearing the development of a full-blown currency war.
Meanwhile, Alphaliner reported that trading of all publicly listed Cosco Group and China Shipping Group shares were suspended on 10 August pending an expected announcement this Friday on the potential consolidation of the two shipping groups.
When rumours of a merger between Cosco and China Shipping emerged in May Alphaliner concluded that the prospect still remained a "remote option" given previous failures in 2012 and 2014 to forge a deeper co-operation between their shipping businesses.
It argued then of the need to untangle "the complex web of public and private shareholding", and three months later the consultant still views this as a major obstacle to a merger.
"Any such consolidation of the two group's shipping businesses will be difficult to execute given the multiple shareholdings of the various subsidiaries that span container shipping, container terminals, container leasing and manufacturing logistics, shipbuilding, dry bulk and tanker shipping, heavy lift and break-bulk shipping operations," it said.
Nevertheless, in a shotgun marriage the partners are normally coerced down the altar and it seems this time round Beijing is not taking no for answer.
According to press reports the two shipping companies have been instructed to establish a reform group tasked with the restructure and have been given a deadline of two to three months to submit a plan to the government.
In terms of container shipping Cosco and CSCL have hitherto perhaps intentionally decided to go their own way, with the former a member of the CKYHE alliance and CSCL a partner with CMA CGM and UASC in the rival Ocean Three alliance.
The jury is out as to which alliance the newly-merged carrier would join, or whether this will be the catalyst for a fresh merry-go-round of carriers forming new alliances?
Moreover, the Chinese container shipping giants have totally separate representations around the world, have placed separate orders for new build ultra-large tonnage, and have in addition to their alliance contracts numerous slot-charter agreements with other carriers.
But given time, all of these agreements can be renegotiated allowing the formation of Cosco-CSCL, which would rank the fourth largest container line behind Maersk, MSC and CMA CGM.