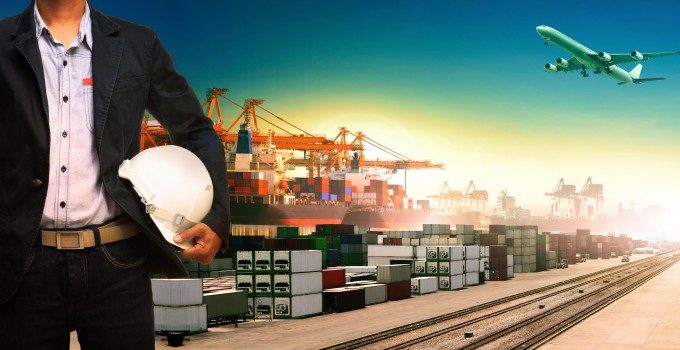 Hapag-Lloyd has fired the starting gun on a $400m IPO process that will be boosted by an additional $100m investment from two core stakeholders, CSAV and Kuhne Maritime.
The company said that it intends to list shares, including the stake owned by travel group TUI, on both the Frankfurt and Hamburg stock exchanges and will use the proceeds for "further investments in ships and containers".
"The IPO is an important milestone for Hapag-Lloyd," said chief executive Rolf Habben Jansen, adding that the proposed injection of funds would be "good for our customers, our people and our shareholders" by making the carrier "more competitive".
Speculation has been rife over the past few months that Hapag-Lloyd would seek a much larger investment – with $5.5bn bandied about at one point – although the opportunity for an IPO seemed to fade as the carrier, like its peers, battled challenging industry headwinds of declining global freight rates on many routes due to overcapacity.
Following the merger-cum-takeover of CSAV, Hapag-Lloyd turned its first interim profit for three years, recording €157m for the first half of 2015, and said it would deliver an additional $100m of annual synergy saving to the originally estimated $300m by 2017.
It appears that Hapag-Lloyd's advisors believed the first-half result was a good enough platform for the IPO announcement.
In the 34-page prospectus released this morning, Mr Habben Jansen said: "We have good momentum, our results have improved and we have made up ground versus our competition. We owe this to our committed staff who have done a good job in a difficult environment. Thanks to the dedication of our whole crew we intend to capitalise on opportunities for growth in the sector and make our business model more profitable and resilient."
In an attempt to distance itself from the pack of loss-making or marginally profitable carriers, Hapag-Lloyd emphasised its "exposure to attractive niche businesses" – in particular reefers, project cargo and dangerous goods.
Indeed, already operating one of the largest reefer container fleets in the industry, Hapag-Lloyd announced in August an order for 12,000 teu of the latest generation of new reefer boxes for the carriage of temperature-sensitive cargo. While in the shipment of dangerous cargo, it claims to have "a competitive edge" supported by specialists throughout its network.
Moreover, Hapag-Lloyd said it would be "actively exploring further added-value niches", which include its "strong position" in flag-protected Latin American routes.
In a nod to prospective investors concerned about the carrier's exposure to the volatility of the spot rate markets, which have eroded Hapag-Lloyd's Asia-Europe average rate per teu this year, it said it intended to "extend its scope of services and focus on FAK [freight all kind] customers which yield higher contributions per teu".
Majority stakeholders CSAV (34%), HGV (City of Hamburg) (23%) and Kuhne Maritime (21%) have undertaken not to sell as part of the IPO, in fact CSAV and Kuhne Maritime have each agreed to purchase an extra $50m of stock. Furthermore all three have agreed to pool their voting rights on all decisions relating to the company's business.
Assessing the potential offering last week at the JOC's Container Trade Europe event, Jens Rohweder, managing director at ship finance house Notos, noted how over the past couple of years there had been increasing numbers of investors in shipping "betting against the market".
He said: "You have to be very brave in this environment to do an IPO, but it is a very important step for Hapag-Lloyd. It is a necessary step, but it will not be easy and I wish them luck."