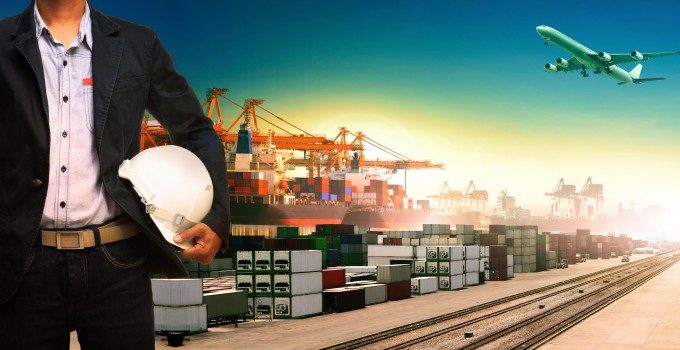 Another step in the right direction in the recovery for ocean carriers came today with a week-on-week $331 per teu hike in the Asia-North Europe component of the Shanghai Containerized Freight Index (SCFI), along with a $266 per teu increase for Mediterranean destinations.
Following increases last Friday, and the planned general rate increase (GRI) on Wednesday, the SCFI today stood at $879 per teu for North Europe  and $941 per teu for the Mediterranean.
There was some confusion last week, which saw the SCFI reverse months of decline to post increases of $300-$400 per teu. However, forwarders expressed bemusement, claiming they were still being quoted rates as low as $150 per teu.
However, it would now appear that over the past week or so carriers have managed to cumulatively hike rates by around $750 per teu.
It is clear that after a disastrous second quarter of trading, even the biggest and most profitable carriers on the Asia-Europe trades have crossed the red line of financial sustainability and have taken a temporary breather from the bloody rate war to lick their wounds and get back to restoring rates to economically viable levels.
In addition, there seems little doubt that sentiment on the route has been improved for carriers by their proactive actions in cutting capacity – not just on an ad-hoc blanking basis, but also in terms of the 2M alliance's downsizing of vessel capacity on one loop and the Ocean Three's 12-week-plus withdrawal of an entire string.
The acid test, however, will be how disciplined the carriers are in holding onto the GRI gains achieved so far, and whether they can push through GRIs of $1,000 per teu on 1 August that have been announced by some lines.
But the elephant in the room for carriers is whether demand will continue to disappoint in the second six months, resulting in a muted peak season and weak cargo prospects thereafter, thus leading to a resumption of the rate wars.
And the demand outlook does not look promising for North European imports.
The latest Global Port Tracker review for North Europe projects a decrease of 0.8% in imports this year, compared with 2014.
"We expect very little growth in the three major economies of the UK, France and Germany, in terms of consumer demand," says the report.
Report author Ben Hackett also issued a stark warning to carriers: "We are seeing weak consumer demand and a consequent impact on the carriers who persist in continuing to provide far too much capacity, resulting in exceptionally low freight rates. 2015 could be as bad for carriers as 2009 was," he said.