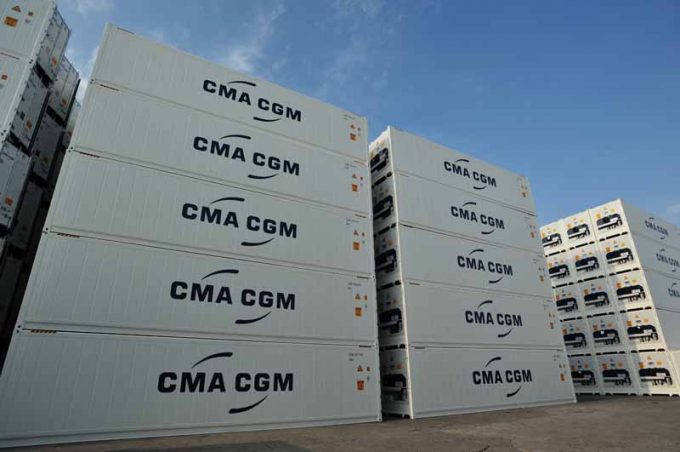 French container shipping line CMA CGM has introduced an advanced controlled atmosphere function in its fleet of reefer containers to maintain fruit and vegetable products in transit.
Climactive works by reducing the level of oxygen inside a container equipped with Daikin's Active controlled atmosphere technology, and is specifically designed for sensitive products which face a long transit time and organic products without preservatives.
Eric Legros, CMA CGM vice-president of specialised products and value-added services, said: "CMA CGM continues upgrading its reefer range to better meet customers' needs and acquire new markets. Introducing Climactive means additional technology is available for the most sensitive commodities in CMA CGM's controlled atmosphere offer."
The technology allows fruit and vegetable shippers to maintain "product freshness up to final destination, preventing maturation, extend shelf life and preserve quality attributes".
It also gives exporters the option of reaching further destinations and targeting new markets, as well as allowing businesses to maintain a product's organic label.
Climactive aims to reach the optimal O2-CO2 balance in a reefer much quicker than other controlled atmosphere technology and features a nitrogen pump that acts as a barrier against oxygen infiltration, protecting the cargo from excessive ripening.
CMA CGM claims it is the second-largest refrigerated container carrier in the world, with a reefer fleet of 385,000 teu and 288,000 reefer plugs across its vessel fleet.