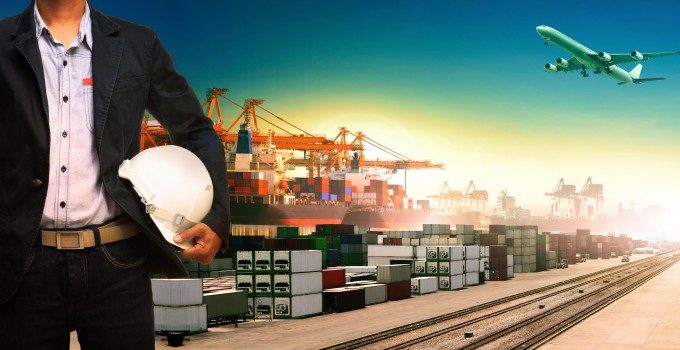 Perishables shippers should expect more of their cargo to be transhipped across mega-hubs as ultra-large ships and expanded carrier alliances continue to reshape container supply chains.
At the recent Cool Logistics Asia conference in Hong Kong, CMA CGM senior vice-president Lars Kastrup said transhipment would become increasingly necessary for carriers to provide sufficient network coverage.
"Having more big ships means having more transhipment. It's the only way we can optimise our network in the same way an airline might do, and provide this level of access.
"I know the industry is always concerned about transhipment, but it's an opportunity, it's the only way we can offer sustainable services to smaller ports," he added.
He also explained that it helps smaller food producer access a greater range of markets.
"And it's the only way small farmers can get out to the whole world. We know there's always a risk [with transhipment reliability] when doing business but it's marginal, and we believe it's very marginal."
Seeking the market stability and relatively high freight rates commanded by reefer cargo, CMA CGM has already separated its reefer business into its own unit and is looking to move further into providing inland services for temperature controlled cargo, particularly perishables.
Meanwhile, the Marseille-based carrier has announced that its new 18,000 teu flagship vessel is the first containership to have in-built "Big Data" technology, which transforms containers into "smart connected objects".
The CMA CGM Bougainville has been equipped with Traxens technology which will allow real-time monitoring of individual containers, including temperature, humidity level and customs clearance status. The company said this will provide added-value for the transport of perishable goods because the temperature of reefer containers can be monitored and adjusted remotely.
Real-time monitoring technology will be welcomed by shippers who feel they are often left in the dark when it comes to the ocean leg of reefer cargo transport.
However, any benefit from increased supply chain visibility will need to be accompanied by improvements in ports' ability to efficiently handle ships of CMA CGM Bougainville's size.
Commenting on the industry trend towards mega ships, mega alliances and the subsequent vessel cascading, CMA CGM's Mr Kastrup said it was necessary for carriers to reduce costs and said ports must concentrate on improving productivity.
"When you put in these big ships you achieve economies of scale. The cost per teu goes down by 25%. But we don't have as many big ports as we'd like to have – we have some but we really lack innovation.
"The way we operate a ship today is the same as 20 years ago. So, together with the terminals, or maybe more the terminals, we need to come up with some innovations of how to be much faster. We're still doing the same 25-30 moves an hour," he said.