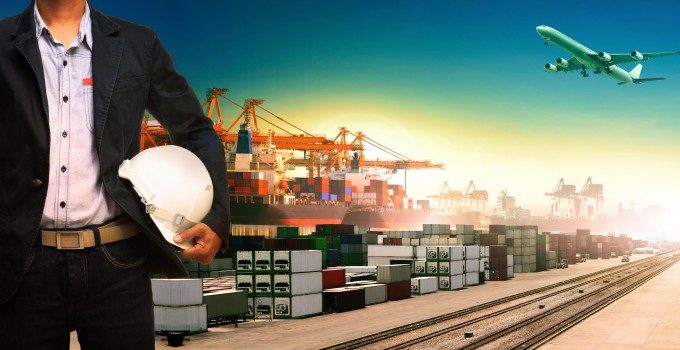 The air freight market is currently in a weak yet stable condition, according to carriers and consultancies. Drewry's east-west air freight price index for April revealed that all-in rates (for standard deferred airport-to-airport services), over 21 major routes, rose slightly to $3.21 from $3.15 in March, but were down year-on-year.
Interestingly, perhaps, one of the sharpest rebounds in pricing was on the Shanghai-Frankfurt route. Drewry's index saw it rise 13.8% in April.
"China is recovering," said a spokesman for Lufthansa Cargo. "We've increased the frequency to Shanghai, but the market is still unspectacular – we don't expect a real recovery until the second half."
He denied that the absence of Air Cargo Germany, the all-cargo carrier that had its AOC suspended last month, would have made any significant difference to Frankfurt routes. "We have got so many competitors, it's hard to know what capacity ACG was offering and what effect it would have. There is still very high competition on all routes."
(Several sources close to ACG, meanwhile, told The Loadstar that it looks extremely unlikely that Air Cargo Germany will fly again. "I just don't see it coming back," said one source, while another, with close knowledge of the situation, added: "Air Cargo Germany is dead." It would appear that the Volga Dnepr Group simply doesn't have the finances, will or legal ability to keep it going. Reports in the local press suggest that ACG has defaulted on loans totalling €10 million from Hahn Airport and from Rhineland-Palatinate state development bank ISB, and that both lenders have written off the debts.
"The big question," added one source, " is what happens to the aircraft. It's not easy to find someone who can operate 747-400Fs profitably." Two of the four aircraft are on lease from Icelandic lessor Avion Aircraft Trading, and one is reported to have been returned to Martinair. Three are still on the ground in Frankfurt.)
Meanwhile, other routes saw more stability or decreased prices as fuel surcharges fell. Chicago-Hong Kong dropped 4.3%, while Shanghai- Chicago rose 5.9%, reported Drewry. "Freight rates on most trades were relatively stable over the month," said Martin Dixon, Drewry's business development manager. "Eastbound pricing also changed little from March, but rates between London and Hong Kong fell by 5.6% as a result lower fuel surcharges.
"On the transatlantic, rates between New York and London dropped by 7%, thanks to lower fuel surcharges, while in the opposite direction London-Chicago pricing fell by 8%."
He agreed with Lufthansa that the second half was likely to be better. "Looking ahead, sentiment in Asia is improving, which will feed into stronger export demand and so higher pricing."
However, the Stifel Logistics Confidence Index, compiled by Transport Intelligence (Ti), showed that forwarders continue to lose confidence. The overall air freight index fell 0.6 points in May to 41.4 in May, 3 points lower than the same period last year.
"It's a bit of a disappointment," said senior analyst Thomas Cullen. "We've seen quite a significant drop since the beginning of January. This index shows that the market is still shrinking – and the speed of the shrinkage has accelerated slightly.
"The Stifel index shows that in air freight there is little ground for optimism."
The index for Asia-Europe fell 2.4 points to 39.7 in May, while US to Europe dropped 1.5 points. However, European outbound rose 0.8 points to Asia and 0.9 points to the US. All remained below the 50-point  benchmark, said Ti, and all lanes showed weaker volumes than the seasonal norm, but the six-month outlook is looking better with all lanes above 50.
However, Drewry also warned that rates are likely to get worse before they get better. "As the trade enters the Northern hemisphere summer we can expect pricing to weaken as load factors are impacted by additional seasonal bellyload capacity," said Mr Dixon.