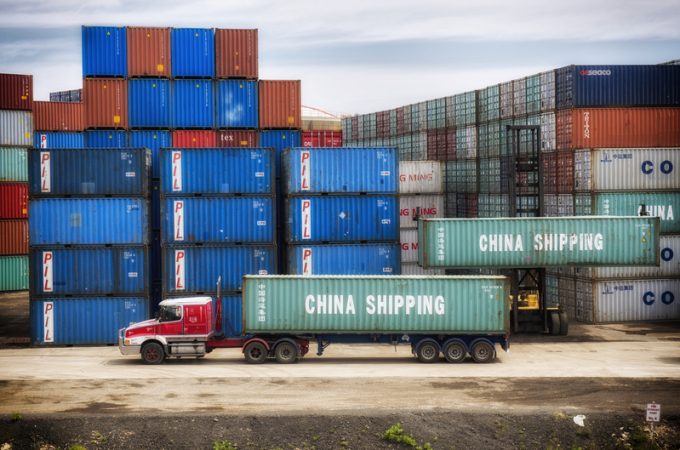 All the major carriers are experiencing equipment shortages at Asian ports with popular 40ft high cubes in particular short supply at Chinese depots.
Anecdotal reports to The Loadstar suggest CMA CGM currently has a shortage of equipment at all of the main Chinese ports, while other carriers are advising of shortages at some docks and "near normal" availability at others.
However, one Chinese forwarding source said equipment availability was more about "what you are prepared to pay", with some lines introducing a "box priority fee", payable at the time of booking.
And many carriers have introduced restrictions on the release of empty containers prior to the intended shipment.
For example, Hapag-Lloyd will now only release empty containers from its mainland China depots a maximum of eight days prior to the estimated arrival of the intended sailing.
And with surprising robust export demand, particularly on the transpacific, expected to continue into the traditional slack season and beyond the Chinese Golden Week holiday, the equipment shortage looks unlikely to improve for some time.
However, one carrier source told The Loadstar today the line was working "very hard" to resolve issues in Asia by repositioning as much equipment as possible.
Meanwhile, for the secondary tradelanes such as Latin America and Africa, where 20ft boxes are more commonly used, shortages are also an increasing concern for shippers. According to the xChange's Container Availability Index (CAx), the availability of 20ft containers at Asian ports is "set to reach new lows in the coming weeks".
It added: "If we have a look at the availability at Port Kelang, Malaysia, we see the availability of 20ft standard containers has seen an abrupt drop since week 36. Going from a value of 0.47 to 0.21 two weeks later."
The CAx also indicated a reading of 0.27 for Shanghai for week 39. A CAx value above 0.5 indicates a surplus of equipment, a reading below suggests a deficit.
The shortage of equipment in Asia comes on top of rocketing spot rates on several tradelanes, especially from Asia to the US west coast, where after seven GRIs the current Shanghai Containerized Freight Index (SCFI) reading stands at an all-time record of $3,841 per 40ft, and looks set to break $4,000 before the month end.
Carriers are also hiking other fees, such as terminal handling charges in Europe, which has angered shippers that believe the lines are taking unfair advantage of a strong position.
"They are making them [surcharges] up as they go along", one forwarder contact claimed to The Loadstar, after receiving a new advisory.
Nevertheless, there is some sympathy for carriers that have seen demand from Asia confound all analyst predictions, while the pandemic still rages around the world.
"I'd usually be sceptical, but it would appear that the shortage of equipment is very real across all liners we're speaking to and others that we hear through the grapevine, said UK-headquartered Westbound Logistics co-owner Ryan Clark.
"I actually asked the question, suggesting they would be giving away freight rates on the backhaul leg to get the boxes repositioned," said Mr Clark, but the carrier's response was 'no, actually that's the worst thing we need right now, as they all demand 14-21 days' free time. It's more profitable for us to ship empties back to get them loaded on the import sector again as quick as we can'."