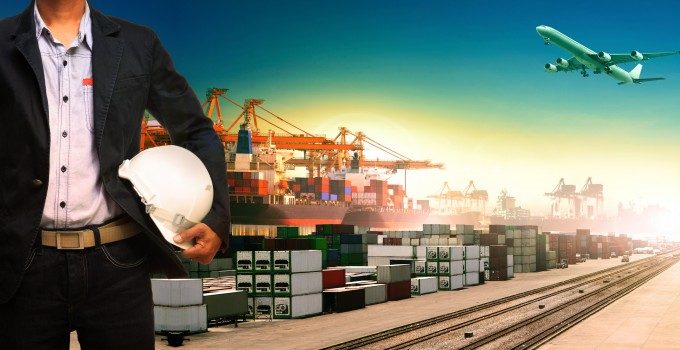 Irish Continental Group has changed tack on its long-held policy of only chartering-in containerships, purchasing four of the five vessels its container line subsidiary, Eucon, operates on its feeder and door-to-door services between Dublin, Cork, Belfast and Rotterdam and Antwerp.
Dublin-headquartered ICG took advantage of weak market conditions to snap up the 980 teu Elbfeeder, Elbtrader and Elbcarrier, paying just $21.8m for the seven-year-olds, from their German KG owner, and $5m for the 2005-built 800 teu Jork Ranger, according to www.vesselsvalue.com.
ICG said the vessels would initially continue to be used on Eucon routes, but may be made available on a charter basis."
Containership charter rates remain depressed, while liner and feeder operators can easily fix and off-hire ships depending on demand requirements, so it is interesting that ICG has become a containership owner – although it has experience as a ferry and ro-ro vessel owner and operator.
ICG enjoyed a good third quarter, growing revenue by 10.4%, compared with the same period of last year, to €105.5m, growing EBITDA from €28.4m to €38.6m and net operating profit from €24m to €34.2m.
"Summer trading has been strong with volume and revenue growth across the group's two operating segments, ferries and container & terminal," said the operator.
In the nine-month period, group turnover was ahead 9.9% to €248.6m, while net profit stood at €50.6m, versus €29.2m in the same period of 2014.
Eucon operates a vessel-sharing agreement with Peel Ports-owned BG Freight Line between the Irish Sea and North Europe, and carries around 55% of its business on a door-to-door basis, with the remainder as feeder traffic. This means it is less exposed to reduced feeder volumes from its carrier clients than some of its peers.
Despite freight rates continuing under severe pressure, ICG has mitigated some of the impact by not being required to burn the more expensive low-sulphur fuel while its ships are steaming in the Irish Sea, and has therefore reaped extra benefit from the continued decline in bunker prices.
In a trading update covering the period from July 1 to November 7, ICG said Eucon carried 3% more volume year on year, at 247,500 teu.
Another significant development in 2015 was winning the Victoria Terminal 3 (VT3) container terminal operating services concession in Belfast. This has enabled ICG to consolidate its container volumes from its original Belfast Container Terminal (BCT) facility to VT3, and it now becomes the sole box terminal in the Northern Irish port.
However, with a current estimated annual throughput of around 125,000 units, its 150,000 unit capacity at VT3 could soon be exceeded.
ICG also operates its own container terminal at Dublin (DFT), and the number of units lifted at its Dublin and Belfast container terminals increased by 29% in the period to 207,900 lifts, mainly due to the VT3 development, with the underlying number up by 5%.