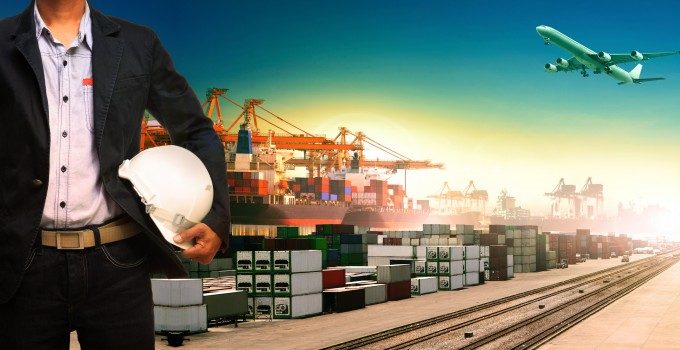 Shipping association Bimco has submitted a new proposal on regulating ships' power to the International Maritime Organization (IMO) working group.
The move is a bid to stimulate debate on reducing greenhouse gas emissions (GHG) from shipping .
The proposal to improve the operational energy efficiency of vessels will be introduced at the next IMO intersessional meeting on reducing GHG emissions from ships, in London this month.
A French-led delegation to the IMO has this year called for mandatory slow-steaming as the most effective way to reduce emissions, and at the G7 summit in Biarritz in August, President Macron reaffirmed France's commitment to slow-steaming.
However, shipowner associations have been critical of slow-steaming lobbyists, claiming a mandatory speed reduction in shipping could have "unwanted consequences".
Policy director of the UK Chamber of Shipping Anna Ziou said speed limits as the tool for cutting vessels emissions would give a "false impression" of the industry acting.
"To achieve a 50% cut in emissions, the shipping industry needs continued investment in green technologies," she argued, suggesting instead that the future for lay in a range of low-carbon propulsion, such as battery power and hydrogen fuel cells.
And in a guest post in The Loadstar last week, senior analyst at Maritime Strategies International Dan Richards argued that liner companies faced a "trade-off" between minimising fuel bills, thus cutting emissions, but no longer being able to offer a full network of port pairs.
"Put another way, a liner company could reduce its fuel bill only to find its market share eroded by a different carrier offering more varied and faster transits," he wrote.
In a discussion document, Bimco agrees that a ship's speed is the "single most important variable influencing its CO2 emissions" and that short-term measures reflecting this should be "pursued as a priority".
Nevertheless, it says the capping of a ship's speed is "not easily assessed", and that environmental conditions such as sea currents, sea state and weather "impact heavily on the relation between speed over ground and speed through water".
Instead, aiming a regulatory measure at the wide range of options related to a ship's efficiency "would be desirable".
"Measuring a ship's speed is not an accurate exercise, therefore other avenues have been investigated. It has been concluded that limiting ships' propulsion power can be controlled accurately and, at the same time, it has a close correlation to speed," said Bimco.
Noting that setting a limit for ships' power has already been suggested by Japan, Bimco recommends in its proposal that the power unit should be derived from "an assumed performance of an average ship sailing at current average trading speed within each sector".
So far The Loadstar has failed to find a single carrier source in favour of a mandatory speed limit on containerships, with several commenting that power flexibility was essential for safety and operational reasons.
One executive told The Loadstar the company already had a very strict system to maximise the efficiency of its fleet.
"It is in our interests to save money and, of course, to cut emissions," he said. "Our captains have to go through many hoops before they can increase the speed of their ships, but we don't want to take that option away from them completely."