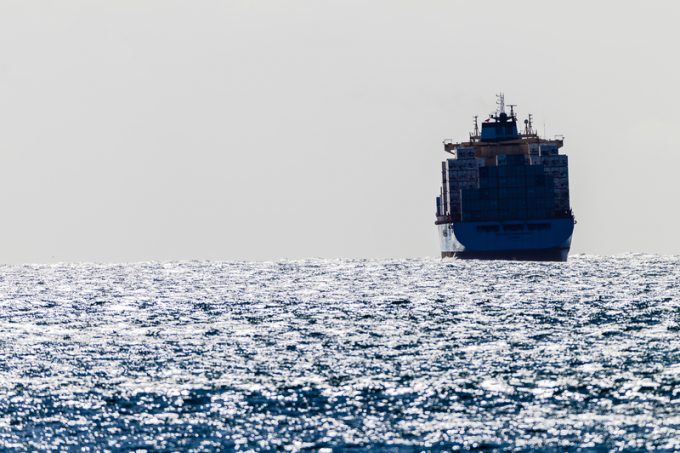 Despite the alliances blanking over 150,000 teu of capacity during the peak season and adopting an aggressive policy of selective rollovers, Asia-North Europe ocean carriers have so far been unsuccessful in lifting freight rates.
This week's Shanghai Containerized Freight Index (SCFI) recorded spot rates for North Europe virtually unchanged, at $810 per teu – approximately 17% below the level of the same week a year ago.
This week saw most of the carriers hiking their FAK rates from mid-month, and they hope their strategy of squeezing supply and rolling over containers will lift rates for the remainder of the peak season, and beyond.
Indeed, forwarders have reported to The Loadstar that they are experiencing significant delays to transit times for some containers that are taking twice as long as they should to reach a North European hub port.
UK forwarder Westbound Logistics warned that the situation was set to get worse.
"It is unlikely anyone will come out of the peak season unscathed," it said. "There are containers being rolled every single week and, in some cases, two to three times again at transhipment ports ,adding up to three weeks delay," said Westbound director Ryan Clark.
Notwithstanding Westbound agreeing premium rates with its carriers to guarantee shipment, the forwarder admitted that that it too had suffered with a couple of containers getting caught up in the rollover chaos.
It seems that it does not matter how big you are, carriers can still mix up their priorities within export container stacks, leading to boxes being accidently shut out.
At the Transport Logistic event at Munich in June, a Kuehne + Nagel executive told The Loadstar even they had had "the odd box shut out" from Asia-North Europe sailings, "but they pay dearly for that," he added.
Westbound advised shippers to "batten down the hatches a little, because August is going to get a little rough".
Meanwhile, the carriers are having more immediate success pushing up rates for the Asia-Mediterranean route, with the respective component of the SCFI this week recording a 14.6% spike in spot rates, to $974 per teu, which is some 9% higher than the same week of last year.
On the transpacific, the US west coast SCFI component slipped back by 7.2%, after its 11% gain of the previous week, to $1,474 per 40ft which is around 29% below the level of a year ago. For US east coast ports, there was a 5% decline for spot rates to $2,660 per 40ft, 14% less than 12 months ago.
Online freight forwarder Freightos noted that transpacific carriers had been able to impose a massive 30% GRI last August, "bolstered by a trade panicked by the imminent first round of tariffs imposed by the US government of a range of Chinese imports.
Now, with inventories still quite full, the latest wave of 10% duty on $300bn worth of Chinese imports from 1 September does not seem to be encouraging front-loading.
"A recent drop in advance shipments due to the tariff truce, and insufficient time to advance ship and beat the now instituted tariffs, all add up to surprisingly low demand," said Freightos CMO Eytan Buchman.