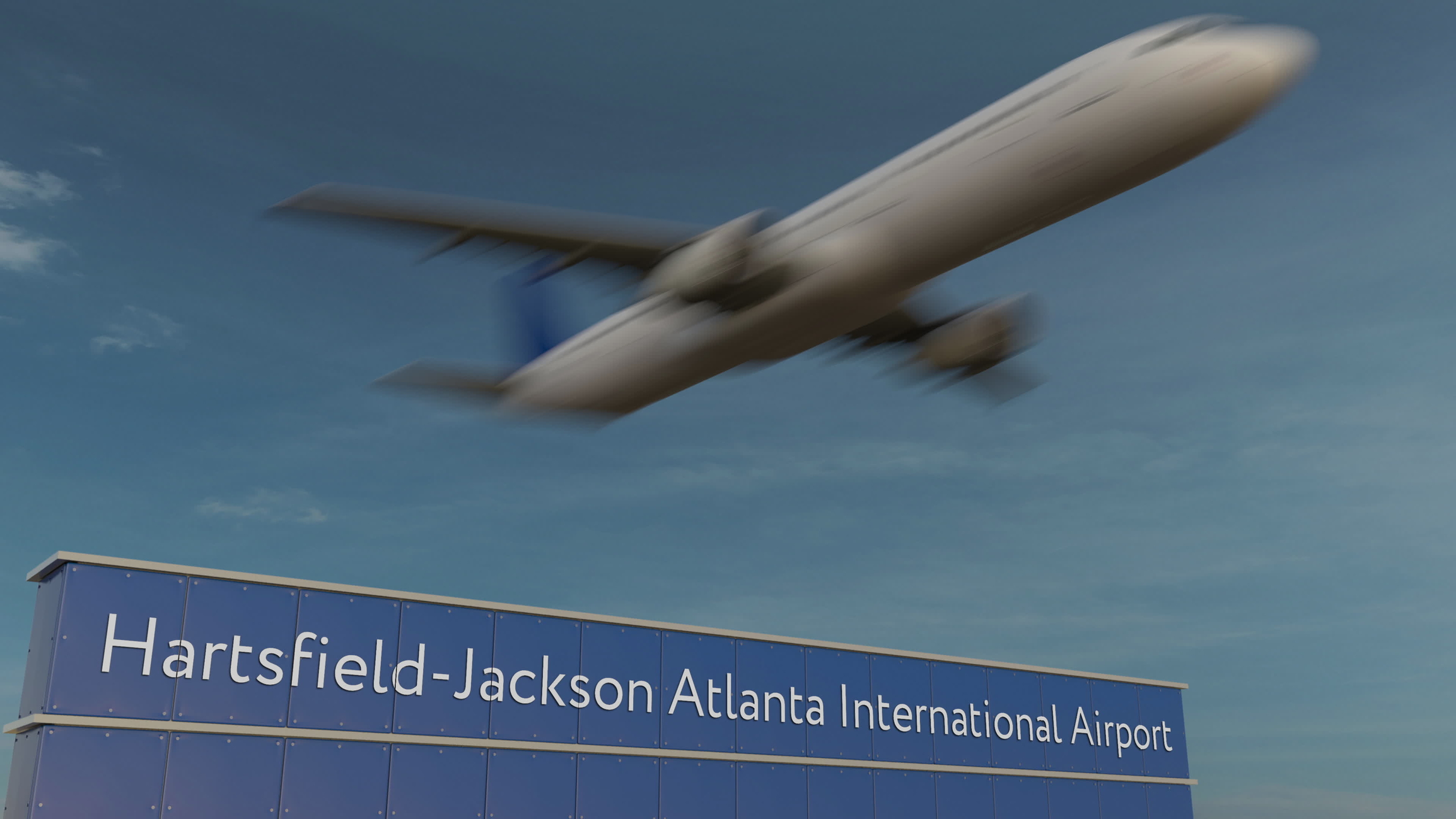 Atlanta has set its sights on becoming a cutting-edge cargo airport – but faces several challenges.
Last year it saw growth of around 5-6%, a lower pace than the market average of 9%, despite Georgia's pre-eminent position in US industry.
"Georgia is an economic powerhouse for the south-east," said Elliott Paige, airport director for Hartfield-Jackson International Airport.
"We have industries related to the aerospace, automotive and pharmaceutical industries."
However, one of the key challenges to growth, he acknowledges, is lack of sufficient cargo warehouse space.
"There are regulations with our procurement system that aim to make it fair and, as a result, it takes a long time to construct a building. The processes are slower than the growth of demand for air cargo capacity."
He pointed to the six additional freighter operators that have come to the airport since 2015 – "but the warehouse space remains the same".
However, Atlanta is on the top-five shortlist to become Amazon's new headquarters and the space situation would change fast if it won.
"As a private company, Amazon can build a warehouse as quickly as it likes," he said.
But he added that if Atlanta did win, there would be "pros and cons", and the city would do its best "to minimise the cons", which would include real estate prices going up.
However, the airport is not just focusing on local e-commerce business, it is also talking to Chinese e-commerce companies.
"We are not taking advantage of e-commerce enough at the moment," said Mr Paige. "We can reach more than 150 cities in the US within a day and over 70 internationally. We could do same-day delivery services across the US and a two-day international service," he added.
"We want to be taking advantage of that, and of our belly capacity. We have a collaborative relationship with Customs, TSA and the US Postal Service and want to take advantage of that too, to get more e-commerce coming in."
Part of Atlanta's 'cutting edge' ambition is to be the first airport in the US to build a cargo community system (CCS) in collaboration with airports globally.
"Customs are very interested in a CCS. They see opportunities to boost security resources to check more cargo, and the CCS would give them more control. We are working to develop that so we can offer track and trace throughout the supply chain, which is one of the most important things for e-commerce."
The airport is also working to develop its first 'trade corridor', between Atlanta and Amsterdam, working with Schiphol.
"We are doing an airport-to-airport collaboration and plan to replicate it with other trade corridors," said Mr Paige.
Crucially for the future of the airport, the authority is also working with the US Department of Education to enable more people to be trained in cargo. Shortage of qualified staff is a serious problem, according to Mr Paige.
"We need to expand the skills base – and it's very important to get people through our security credentials requirement. It's a long process to get vetted and often people get another job while they are waiting.
"But the government seems willing to help and to get staff vetted quickly. And regional colleges are are considering help training staff, which will help us retain them."
Mr Paige explained that higher-value cargo coming through the airport would support this aim.
"Higher-value cargo, or that which needs special treatment, would earn more for the airlines, which would then be able to pay more to the handlers, resulting in better staff whom we'd be able to retain.
"The airport is infrastructure for the community and it contributes to its development. It can provide jobs both on and off the airport, and there is certainly a spin-off from cargo."