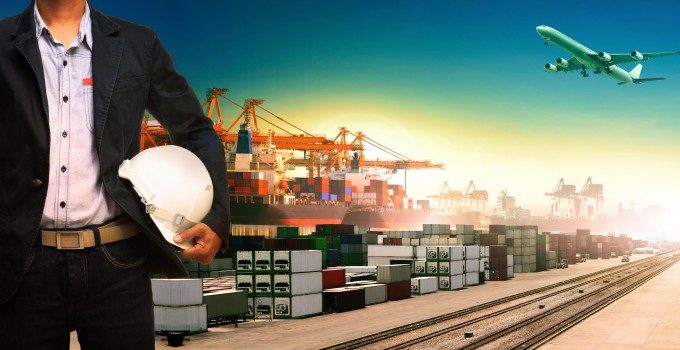 The collapse of Asia-North Europe spot freight rates since January to just above the $500 per teu watershed dominates the news, but the Asia-Mediterranean tradelane is in almost as much trouble, aggravated by a 13% hike in slot capacity.
According to Drewry's Container Insight Weekly, a big jump in capacity on the route has been triggered by the formation of the 2M and Ocean Three vessel sharing agreements (VSAs), in which the three main carriers on the trade – Maersk, MSC and CMA CGM – have increased their presence in the Mediterranean.
Drewry notes that prior to the creation of the two VSAs, the lines provided seven dedicated strings connecting Asia and the Mediterranean, while under the 2M and O3 service networks that has increased to nine – in addition to vessel upgrades.
Moreover, Drewy reports, this has prompted an aggressive response from the rival CKYHE alliance, which has added 13-14% capacity to its Asia-Mediterranean offering by increasing its vessel sizes.
Currently, 27 services between Asia and the Mediterranean offer approximately 475,000 teu a month, with ships averaging 9,800 teu. This compares with 24 loops in August last year with a capacity of 433,000 teu and an average vessel size of 9,600 teu.
In terms of demand, westbound traffic in January witnessed a worrying 6.8% drop in volumes, compared with the same month in 2014, although this was skewed by the timing of the Chinese New Year holiday, said Drewry.
Nonetheless, the trend is declining growth.
The 10% plus expansion in demand, a feature of the Mediterranean trade in the early part of summer last year, subsequently struggled post-peak season to low single-digit growth, and was dragged down by disappointing numbers in the Eastern Mediterranean, particularly Black Sea destinations and Turkey.
Geopolitical problems affecting the economies of the Black Sea and a weakening Turkish lira have combined to dampen prospects in the Eastern Mediterranean, with the Egyptian market a lone bright spot, a result of a new influx of foreign investment.
Softening demand combined with an excess of supply is, of course, putting severe downward pressure on freight rates – reflected in Drewry's World Container Index (WCI).
Westbound spot rates reached $2,800 per 40 ft on the WCI in early February, but despite a number of blanked sailings post-CNY, ship utilisation levels fell to 80-85% and caused a "spectacular crash in prices", said Drewry, to just $1,400 by the end of the first quarter.
Despite general rate increase attempts of up to $1,000 per teu on 1 April, there is so far no evidence that carriers have succeeded in stopping the rot, and the trend remains negative.
"Any [GRI] increase secured from 1 April may only be cosmetic and headhaul spot rates remain fragile until peak season volumes arrive in June," said Drewry.