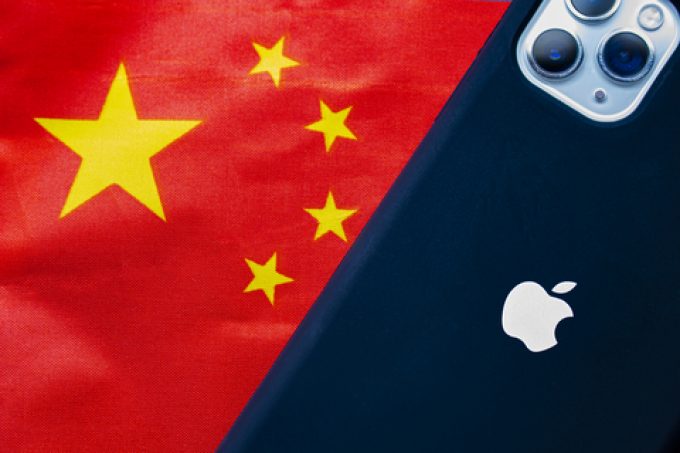 Violent protests have erupted at Foxconn's iPhone factory in Zhengzhou, prompting renewed concerns over Chinese supply chains.
Workers at Apple's largest iPhone manufacturing hub clashed with hazmat-suited riot police – a protest at Covid restrictions and unpaid wages.
Eight districts in Zhengzhou are under a five-day lockdown and Foxconn's factory has been operating under "closed loop" conditions since the start of November, which prompted some of the 200,000 workers living there to flee.
The protests could accelerate Apple's supply chain shift away from China, with Vietnam and India expected to benefit, after the company warned investors of shipment delays due to the zero-Covid policy.
With lockdowns on the rise again in China as winter sets in, Mark Williams, chief Asia economist at Capital Economics, said the next few weeks could be "the worst for the country's economy" since the start of the pandemic.
He added: "Efforts to contain the current outbreak will, at the very least, require additional localised lockdowns in many cities, which will further depress economic activity. And, while there is little prospect of the authorities opting to step back from zero-Covid during the winter, there is a significant risk that containment efforts will fail.
"In that case, restrictions would probably be imposed nationwide to flatten the curve of infections. This would have a bigger economic impact than any lockdown since the initial restrictions in response to Covid's emergence in Wuhan."
Forwarder Zencargo said: "In Fuzhou, Fujian province, a Covid outbreak has forced a few factories to shut down. In Ningbo, which serves Zhejiang and Jiangxi provinces, Covid testing will now take place every two days, so delays are anticipated."
There are various levels of lockdowns happening in Chongqing, Beijing and Shanghai. And in South China, Flexport reported that the "Covid outbreak in the Guangzhou area continues to affect manufacturing operations, resulting in cargo output delays".