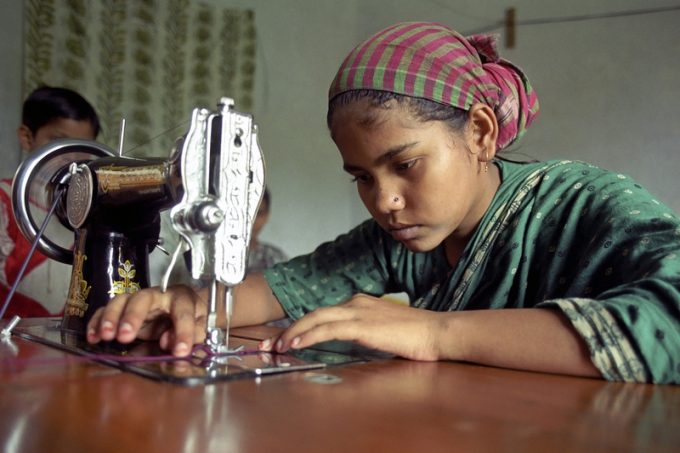 Of all the sectors to suffer fallout from the coronavirus pandemic, one of the worst hit is apparel and footwear, leading observers to call for an overhaul of supply chains.
"Global clothing supply chains unravelled in just a few short weeks, as has the trust and goodwill between many buyers and manufacturers," said Leonie Barrie, apparel analyst at GlobalData.
"Rebuilding these relationships is key if the sector is to recover; and now is the time to start thinking about how the apparel industry can reset for the future.
"When the dust eventually settles, brands and retailers will depend on their suppliers to ramp up production. But if large numbers of factories have gone bankrupt, where will they source their goods?" she asked. "Onboarding new factories is a long and complicated process."
The sudden slump in demand in the key consuming markets of Europe and North America has had a catastrophic effect on manufacturers. Since the onset of the crisis, Bangladesh alone saw $3.17bn in export sales cancelled or suspended, according to the Bangladesh Garment Manufacturers and Exporters Association – this equates to 981 million garment pieces, affecting some 2.2 million workers across more than 1,000 factories.
Consultancy Versik Maplecroft warned last week that the pandemic could ultimately leave some 40 million workers across the Indian subcontinent and South-east Asia facing unemployment and poverty, "while the health and safety of those who continue to work is at serious risk in factories not geared up for social distancing".
Sofia Nazalya, human rights analyst at Verisk Maplecroft, added: "Asia's garment hubs already perform poorly across our labour rights indices, all rated high or extreme risk for forced labour, child labour and health and safety. And we expect an increase in these risks across the board as staff are laid off and livelihoods are threatened.
"Laid-off workers are likely to turn to exploitative employment that increases the risks of forced labour; the chances of children entering the workforce will also rise exponentially as families attempt to make up shortfalls in earnings," she explained.
The analyst said further closures and lay-offs were expected in the second quarter, as there was little prospect of consumer demand rebounding rapidly, while the sourcing of raw materials is also expected to present issues.
"So, what can we expect?" she asked. "Massive layoffs will ignite labour unrest and union activity as workers protest against unfavourable working conditions and demand wages owed.
"In the capitals of Bangladesh and Cambodia, thousands of laid-off workers have already held protests, demanding wages owed and severance pay, which may only be the start," she said, and warned that retailers were facing the increasingly difficult challenge of protecting their reputation.
"Fashion and retail companies face a combustible mix of reputational risks that cannot be offset by onsite inspections, along with disruption from shortages of material and potential flare-ups of civil unrest in their key hubs," she said.
GlobalData analyst Ms Barrie agreed, and claimed the industry needed to rethink the trajectory of its recovery once demand picks up again.
"Retailers that have treated suppliers badly may find their support lacking when they eventually come to restock. Consumers, too, may shun brands whose focus on self-preservation is at odds with their promises of social responsibility.
"The apparel industry must start planning a way out of this crisis that can bring about positive and lasting change. Stronger and more stable relationships with supplier companies and countries, as well as cross-industry initiatives to fix flaws in the system are urgently needed now if we're going to weather storms in the future," she said.