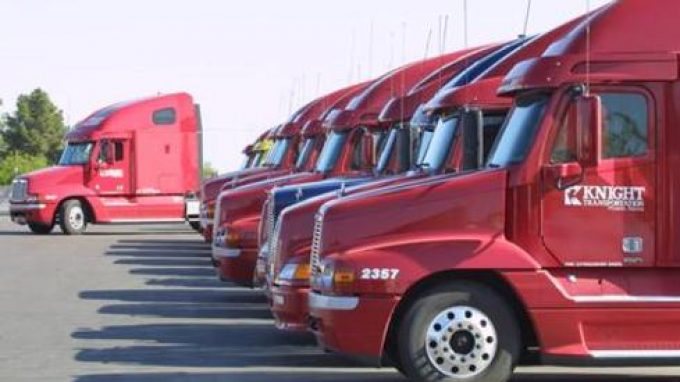 The merger between Knight Transportation and Swift Transportation dealt a blow to the M&A bears who have recently argued that the transport and logistics industry was ill-prepared to enjoy any upside from consolidation this year or next.
After a year of transition for acquisitions, we might now have to prepare for a deal-making binge: is a tsunami of epic proportions about to hit the trucking sector in the US?
And if so, what does this $6bn-plus merger tell us?
Landscape
M&A volumes and values ...