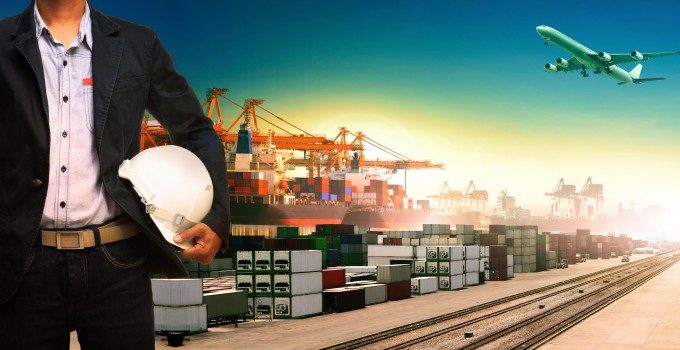 A conference call following the release of TNT Express's second-quarter results on Monday went through the details of blue banana promotions and several other issues, including how currency adjustments had played a more important role for the Dutch group than any operational improvement.
Aside from a brief reference to FedEx by Mark McVicar of Barclays – who wondered whether TNT was sticking to its Outlook programme or had amended it in the wake of the intended FedEx offer – not one analyst dared to question whether a rather poor set of results would materially harm the prospects of the tie-up with the American behemoth, which is currently under regulatory scrutiny.
"That would have been a pretty damn good question," one senior M&A banker in the City of London told me last week.
The analysts who joined the call seem to assume that the takeover of TNT is a done deal, but doubts remain – there is only a rather small €200m breakup fee attached to the possible acquisition, not much to prevent it falling apart. FedEx will have to pay it if it walks away or if the deal doesn't receive the green light from regulators.
FedEx shares have remained flat since the deal was announced in April, and I hear some key shareholders are not particularly pleased with the way the negotiations have been handled so far. And new investors seem reluctant.
In spite of this, excluding Mr McVicar, not a single analyst mentioned FedEx during the call. And that's strange, particularly considering the opening remarks from TNT's chief financial officer, Maarten de Vriess: "Before we go into the numbers, I know many of you would like to hear about the intended FedEx offer, so let me remind you where we stand in the process.
A serious matter
"On June 26, FedEx submitted a required filing to the European Commission to obtain regulatory clearance." It submitted a request for a review and approval of its offer document with the Netherlands Authority for the Financial Markets, the AFM, Mr de Vries added.
"We, TNT, expect to hold a shareholders' meeting concerning the offer in the second half of 2015."
The deal has received the backing of all the parties involved and is expected to close in the first half of 2016. When it was announced, FedEx played down regulatory concerns, saying there was a "high level of deal certainty", but the obvious question for me now is whether anything could go badly wrong before 2016.
A u-turn from FedEx is unlikely, but there are reasons why FedEx should now pay less than the agreed price for a business that is projected to invest between 5% and 6% in capital expenditure (capex), as a percentage of sales, against its historical average of about 2%. In the second quarter, capex showed last week to stand at €96m (5.5% of revenues) compared with €37m in Q2 14 (2.2%).
TNT forecasts up to €900m in capex investment between 2015 and 2017: the problem is that while TNT is investing more, it may still not be investing enough, while higher operating leverage will take time to boost its earnings profile. Also consider that if its capex/sales ratio came closer to FedEx's 9%, the quarterly heavy investment needed would be more like €150m – or about €600m on an annual basis, about four times the total capex TNT invested annually between 2012 and 2014, and twice as much as its capex projections.
All this could render FedEx's purchase even more expensive than it currently is.
A growth story?
In May 2011, when the TNT/PostNL split occurred, Reuters reported: "The shares in global delivery firm TNT Express got off to a flying start following the break-up of Dutch parent TNT, while struggling mail unit PostNL's standalone debut was less upbeat."
TNT was then the growth story, one that should have been able to deliver a rising level of profitability. PostNL, meanwhile, was perceived as a paltry business, and was always meant to command a significant discount to TNT's valuation.
Fast forward to 2015. At a glance, PostNL's latest quarterly results aren't much worse than those of TNT – but its shares, at a forward 8.2x p/e, are much cheaper than TNT, whose market value, following the intended offer from FedEx, implies a forward p/e of about 60x.
That's not to say, of course, that FedEx should have gone for PostNL, yet it should be enough to challenge TNT management on its achievement when quarterly results are due.
If FedEx had not shown up, its valuation would still be about 30% below the level that it recorded at IPO four year ago, yet no one challenged Mr de Vries, who was joined by the IR department to discuss quarterly results that showed a 4% growth in revenues; a significant drop in profitability, year-on-year (down to 3.9% from 6.3%); and deteriorating cash balances, fallen down in the wake of heavy investment, among other things.
Until the FedEx deal is sealed, there remains a possibility that TNT would have to keep going on its own. Other financials showed that the business is at critical juncture, however.
Net cash in Q2 15 was €261m vs €395m in 2014.
International AMEA revenues rose 16.3%, but on a constant currency basis, its top-line declined 1.8% there.
"With regards to operational excellence, after years of underinvestment, we are catching up," Mr de Vries said.
FedEx shareholders surely want to hear a different statement from the management of a company that has attracted a €4.4bn bid, and whose assets promise little in terms of synergies.
It's a pity, really, that nobody asked Mr de Vries why FedEx's offer should remain at a level that implies a valuation of about 11x its adjusted operating cash flow, or Ebitda, because the way TNT Express looks right now, well, it resembles more a post office rather than a global, fast-growing express operator.
All the main players, including UPS, are investing in Europe. But if TNT continues to deliver a performance in line with its first-half, its Ebitda line will unlikely be able to be much higher than €300m in 2015 – which would push up TNT's pre-synergy valuation to almost 15x ebitda, on a trailing basis.
That's a lot for a sluggish European business.