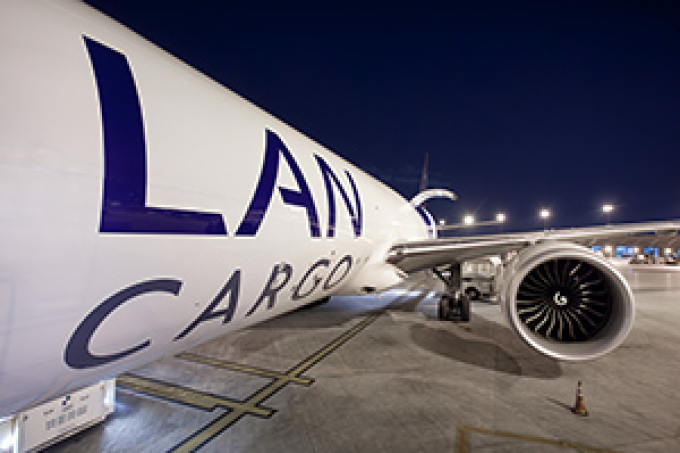 American Airlines and LATAM are considering adding cargo to their far-reaching "metal-neutral" proposed alliance between the US and six countries in Latin America.
In documents submitted to the US Department of Transportation last week, the two airlines called for antitrust immunity and outlined plans to reduce cargo costs – as well as eyeing further cargo cooperation.
"The proposed joint business agreement (JBA) … contemplates the potential for cooperating in the transportation of cargo products and services throughout the joint business," noted the document.
"The…JBA provides for the parties to explore new opportunities to realise cost savings and to eliminate redundancies, where possible, including those related to: … airport facilities; cargo; sales; marketing; and reservations…"
The airlines already have antitrust approval for operations between the US and Chile and the US and Peru, but they argue they lack the depth of agreement to take advantage of this.
"The proposed JBA will create a fully integrated "metal-neutral" alliance that will build upon and expand the success of the parties' existing country-specific codeshare agreements, and improve connectivity … between North America (…but not Mexico) and Brazil, Chile, Colombia, Paraguay, Peru, and Uruguay.
"Metal neutrality will also eliminate inefficiencies inherent in the parties' existing relationship and develop a durable environment in which the parties subjugate self-interest in favor of the interests of the common good … enabling the parties to counteract deteriorating economic conditions in South America that have forced cancellations of service on a number of routes," noted the application.
Much of the document has been redacted after a filing requesting secrecy on any commercially sensitive information.
The application focuses heavily on competition from the other major US airlines – in particular Delta, which has requested a joint venture with Gol and Aeromexico. At the start of the month, Delta and its Mexican partner filed an application to carry people, property and mail between Mexico City and Austin, Monterrey and Denver, and Monterrey and Detroit.
United, meanwhile, has applied to codeshare with Singapore Airlines (SIA) for at least two years, between Singapore and any point in the US from July 1.
According to CAPA, "Houston is SIA's only US gateway where it does not have any beyond access. The new United partnership therefore plugs an obvious gap in the SIA network".
The May 9 filing notes that United and SIA initially plan to codeshare on United flights from Houston to eight US destinations: Atlanta, Austin, Dallas, Fort Lauderdale, Orlando, Miami, New Orleans and Tampa. The filing includes "property and mail".
AirBridgeCargo, meanwhile, has launched a new weekly routing to Houston-Chicago-Luxembourg-Abu Dhabi-Moscow. The addition of Houston and Abu Dhabi will enable it to offer US customers, many in oil and gas, both a Middle Eastern and European connection.