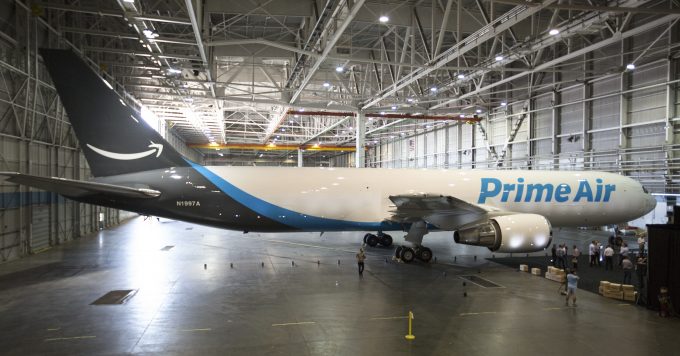 Interesting. A job ad posted by Amazon, looking for someone who can "think big about how to bring disruptive change to how a start-up airline is run", has been taken swiftly offline. An article on the job ran in Air Cargo World, which revealed that the role was for an applied scientist who can "help scale and grow a start-up cargo airline". Apparently a "blue-sky" role, which would look to "reduce costs and improve performance". Amazon doesn't appear to require airline experience, but does want science and business analytics skills from candidates.
The ad stoked up already widespread belief that Amazon is planning its own airline, rather than relying on third parties. However, once ACW reported the post, Amazon removed its ad and sent a statement to ACW stating: "The role is a network design role and similar to positions we have had since we started our air network five years ago."
That will not stop the speculation, however.