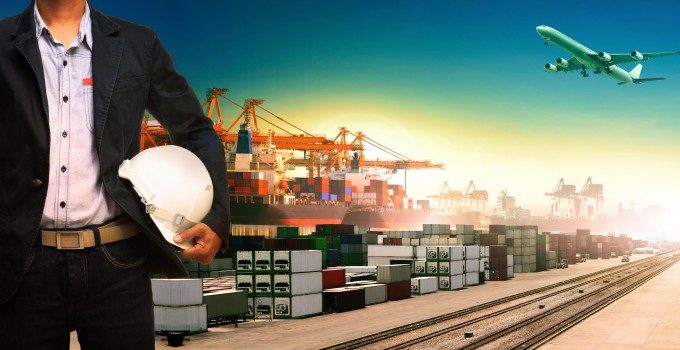 Attempts to introduce an objective measure of container port and terminal productivity took a great stride forward yesterday when the US-based Journal of Commerce (JOC) released the initial findings of a five-year investigation into berth efficiency at competing facilities.
The early results from the Port Productivity White Paper throw up some surprising results: the northern Chinese port of Qingdao is named as the most productive in the world; APM Terminals' facility in the Japanese port of Yokohama is the most productive terminal; as well as the fact that much-maligned US ports don't appear to be as slow as they are often accused of being.
The methodology is relatively simple. Senior JOC staff have spent the past few years collecting data from virtually every major shipping line on the levels of service they received at terminal berths around the world.
Berth productivity is thus measured according to the number of containers handled by quay cranes – including boxes being loaded, unloaded and re-positioned – divided by the number of hours which the vessel is at berth, itself calculated by the time between the mooring lines being secured and freed.
Crucially however, the JOC, which was advised by Ocean Shipping Consultants (OSC) on how to analyse and make sense of the enormous amounts of raw data accumulated, has made distinctions on a regional basis, given that ports in different regions have to contend with wildly different labour costs and practices, as well as between ports which principally handle transhipment traffic and those that are gateway facilities. Provision has also been made in terms of the average size of vessel the ports service, as this has a direct impact on the number of quay cranes that are assigned to particular vessel calls.
Dean Davison, principal consultant at OSC, told The Loadstar: "What they are trying to do with this is compare like-for-like, and as such it is an initial indication of where different ports and terminals sit in comparison with each other – what's the point of comparing a gateway terminal in North America with a transhipment port in Asia?"
Nonetheless, some traditional notions of global port productivity are confounded by the report. US ports are uniformly chided for their perceived lack of efficiency (and not least from US shippers and US-based container line executives) in comparison with Asian and European ports, but on a quay crane level, they hold up surprisingly well.
In fact, if the report should cause alarm bells to ring in any region, it is Europe. For while the list of top 20 ports is dominated by Asia – mainly Chinese ports, although Busan, Yokohama, Taipei and Kaohsiung also make an entrance – also included are Dubai, Khorfakkan and Salalah in the Middle East and Long Beach and Elizabeth in the US, with just one European entry: Southampton, in the 20th spot.
Here are two tables – the top 20 ports and the top 20 terminal operators:
Perhaps even more surprising is the fact that the main India gateway, Jawaharlal Nehru, also makes an entrance, in ninth place. This may be partly explained by the fact that the port has been operating way over capacity for a number of years, as a result of a chronic lack of capacity across the country, and simply has to have as many cranes operating at maximum speed as possible to prevent huge queues of vessels waiting to berth.
Of course, this also belies an aspect of port productivity that is entirely missing from the report – what happens beyond the quayside. Indian shippers and forwarders will hardly be encouraged by JNP's position because their problems centre on congestion in the container yards and inland container depots. The resulting cost of that hinterland inefficiency to shippers vastly outweighs the gains made by terminal operators at the quayside, and may well explain the growing popularity of alternative ports in India, such as Mundra and Pipavav.
Another aspect that is absent is the issue of cost. The absolute number of moves per berth per vessel is one thing, but what is the cost of that to the carrier, and subsequently the shipper? The most productive port may also be so prohibitively expensive that in terms of practical efficiency it remains unattractive to large parts of the trade.
It is partly because of these two aspects, as well as other mitigating factors, that the container ports and terminal operators have traditionally been so resistant to the idea of some objective measure. A previous attempt in 2008, one that this reporter was involved in as editor of the new defunct Cargo Systems, took a more complicated approach by including cost considerations (which means the active involvement of ports) and met with substantial opposition – perhaps ports genuinely believed they couldn't be measured against each other… certainly there was trepidation as to the results.
But such a crucial nexus of international container supply chains was never going to remain within some mysterious magic circle indefinitely – shipping lines have had their schedule reliability and freight rates exposed to the world over the last few years. It is now the turn of the ports.
The next stage of the project, according to Mr Davison, is to detail productivity on a per crane per berth basis.
"This is just the start, and a good start, for the industry to begin the debate about how we measure ports against each other. It is like peeling an onion – you strip back one layer to find there is another underneath it. There is a lot more work to be done on it," he said.
The white paper can be downloaded free, although you have to register your details for the JOC website here.