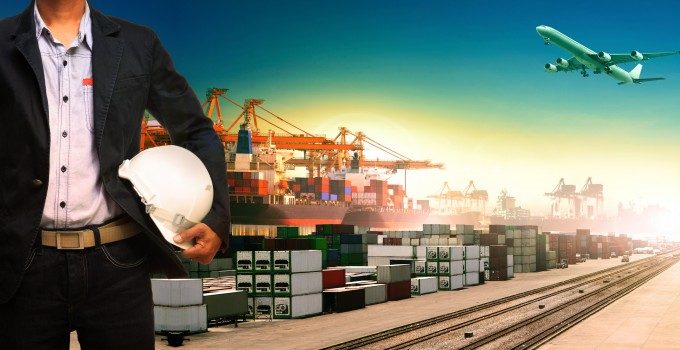 Automatic identification systems (AIS) and the online platforms which connect them to businesses and the general public are not simply the tools of ship enthusiasts – they have now taken on a wide range of commercial applications.
The AIS systems consist of a transponder aboard a ship with a GPS and VHF transmitter. The VHF transmits GPS information to coastal or space-based (satellite) receiving stations; it is then interpreted by software, enabling it to be visually displayed.
All ships over 299GT carry an AIS transponder and service providers have their own networks of receiving stations – in the case of MarineTraffic.com, a website providing AIS services, 1,800 coastal stations in 140 countries around the world.
MarineTraffic undertook a survey involving some of its five million monthly visitors to see how AIS is being applied in commercial contexts.
A general cross-sector theme was the importance of accessibility to the service, using computers but also tablets and phones. Workers expect to be able to access AIS information wherever they are and must be sure of its accuracy and timeliness. Increasingly, they are basing decisions with direct cost implications on the information presented.
A tallyman working in Greece uses MarineTraffic extensively to check vessel ETAs in Piraeus, ensuring the right number of people are ready to receive a vessel when it arrives in port. The tallyman also finds the background information and pictures available useful for identification purposes in busy ports.
Similarly, a UK freight forwarder uses the website and app up to ten times a day to search for vessel ETAs, however this is with a business development purpose. If the forwarder discovers he has no bookings on a particular vessel, he will contact the agent to pitch for business. In this way, AIS is vital for lead generation.
One manager at a UK freight handling facility uses a phone app to track vessels all the way across the Baltic from their load ports to the relevant berth, aiding planning and scheduling.
Within the perishable goods business, South Africa-based logistics managers at a global fruit marketer reported using MarineTraffic to check whether vessels are likely to meet their schedules, as they have little faith in the information provided by shipping lines themselves.
It is crucial for logistics managers to know if ships are on schedule – if not, transhipment connections are missed and time-sensitive perishables thrown away at the cost of thousands of dollars. Cumulative missed transhipments can add up to a very unsavoury loss.
All of these applications are possible as AIS services available to businesses and the public have evolved considerably over the past few years.
Some now include advanced features, such as a combination of terrestrial and satellite tracking options, meaning ships can be tracked in real time, mid-ocean when out of range of coastal AIS stations. The ability to overlay weather conditions and wind speeds on maps, indicating the current, and even forecast, conditions a particular vessel might encounter enables increasingly accurate scheduling and a good basis of information from which to make logistics and business decisions.
As service providers refine their products further, it is likely that specialised packages and features will be put on offer to cater for the needs of professionals in different sectors.
For the logistics and supply chain sector, accurate route forecasts and the ability to monitor weather conditions on these routes should enable a more accurate ETA capability than has ever been possible before. This will allow operators to mitigate the knock-on effects of late vessels and strengthen the integrity of their supply chains.
AIS has come of age and the canny logistics provider is just beginning to realise its powerful commercial application.