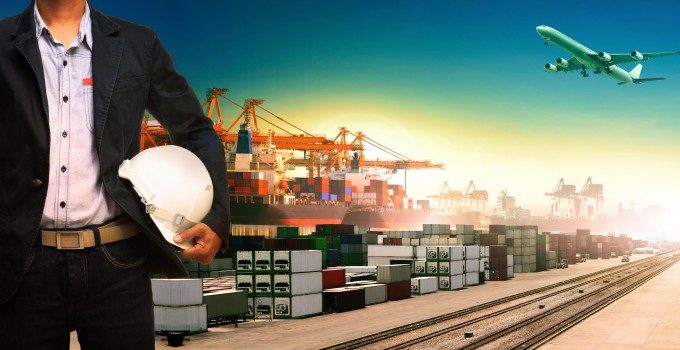 Airlines are calling on forwarders and shippers to keep rates at sustainable levels. As the summer schedules put extra belly capacity on to the market, customers are trying to renegotiate rates downwards.
"Summer is the silly season when it comes to rates," the head of cargo for one major airline told The Loadstar. "We're looking forward to it being over."
Despite the vast cash reserves and revenues enjoyed by the high tech companies (see below), carriers report that they are the sector most likely to push down rates.
"Shippers are getting a little silly," said the source. "They are constantly looking to cut rates – and the high tech companies are the real culprits.
"Their profits are high, but they are looking to squeeze the supply chain – and at some point the supply chain will break, and they will be sorry," he warned. "The shippers have to be careful not to push too hard."
Forwarders are on RFPs "all the time. Everybody is trying to renegotiate."
As the high tech industry gears up for Autumn launches, airlines are hoping to see a small spike in demand, with requests starting to come in, and products such as Apple TV expected to help boost volumes. While the Asia inbound market is said to be tough, September to November is expected to be better for Asia outbound traffic to the US and Europe.
"At the moment there is rampant overcapacity in all lanes," said Neil Shah, SVP cargo for Delta. "If we are lucky, there will be a small surge in October and November, but I don't think it will be either long or sharp."
US carriers could see a boost if the east coast ports fail to renegotiate terms with unions, whose contracts are due to expire on September 30. Negotiations between the International Longshoremen's Association and the US Maritime Alliance are set to start again tomorrow (18 July) and last until Sunday. Previous port strikes have boosted the airline industry, but the carriers are not so confident about this one. "I suspect it will be resolved," said Mr Shah. "I don't know if it will have a big impact on air freight. Clearly, if an opportunity presents itself we will take it, but I'm not counting on big revenue from it."
The protracted negotiations, and shippers' fears of running low on inventory in the pre-Christmas period has led to some already re-engineering their supply chains, reducing the potential need for air freight. If the ports do strike, however, there is likely to be some demand for air by those ill-prepared or simply caught short at a time when slow – or even super-slow steaming is the norm. But US consumers have cut their spend for a third month in a row, and it seems unlikely there will be a sudden consumer surge necessitating any heavy use of air cargo.
In Europe, carriers are reporting that despite the much-publicised German manufacturing slowdown, loads out of Germany are still strong. Elsewhere however, the market is "sluggish".
"We are fighting for every kilo," said one airline manager. "Every shipment is a negotiation on rate."
Some carriers have been quick to point the blame close to home, however. "We are all brought to the lowest common denominator – there's always one guy who drops rates to keep the business."
Forwarders, meanwhile, have reported that equalisation terms for hard block agreements are lengthening, in some cases by up to a year – and often not even implemented then. Other forwarders say they are being squeezed by rivals. "Several of the larger forwarders are going for market share, and offering shippers ridiculously low rates," said one. "We have to be able to compete, so we are trying to renegotiate. It's the forwarders doing the damage."
Blame is everywhere. "At some point we need to say that enough is enough," added one airline head of cargo. "There are not enough people with the guts to do so, though. They are simply too scared of losing business – especially when that business is high-tech shippers."
Interesting stats:
Samsung, net profit, quarter to March 31: $2.75bn
Apple, cash reserves: $110bn
Lenovo, net profit, quarter to March 31: $67m
Hewlett Packard, second quarter profit: $1.6bn
Kuehne + Nagel, net profit, first half: $283m
Deutsche Post DHL: net profit, first quarter: €533m
International Airlines Group, first quarter, net loss: (€146m)
AirFrance KLM, first quarter, net loss: (€368m)
Lufthansa Group, first quarter, net loss: (€397m)
American Airlines, first quarter, net loss ($102 million)
United Airlines, first quarter, net loss ($284m)
Malaysia Airlines, first quarter, net loss: ($100.4m)
Delta, first quarter, net profit: $386m
Thai Airways, first quarter, net profit: $117m