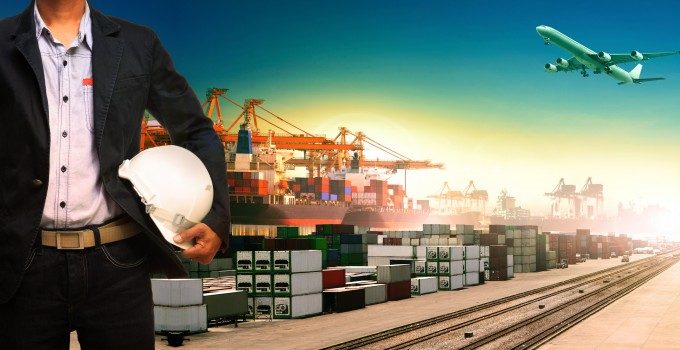 PRESS RELEASE
COLUMBUS — A year after entering the Columbus market, AirBridgeCargo Airlines (ABC) is expanding its scheduled freighter operations at Rickenbacker International Airport (LCK) to a twice-weekly frequency, doubling its airfreight solutions for customers in Ohio, USA.
The carrier introduced Columbus into its global network in April 2018 and, so far, has seen stable demand to/from Rickenbacker International Airport, accommodating growing trade flows onboard the maindeck capacity of its Boeing 747 freighter services.
"We feel that our weekly operations to/from Columbus greatly benefit our customers as we operate to this cargo-friendly airport, providing dedicated, high quality services and leveraging the export/import volumes of the region. In 2018, our volumes tipped over 5,000 tonnes to/from LCK and we feel confident that our performance and customer feedback means our second weekly flight will also be well supported," said Sergey Lazarev, General Director of AirBridgeCargo Airlines.
The airline is planning to introduce its second scheduled weekly rotation in April 2019, complementing its existing Thursday flights from Columbus and offering customers wider connectivity options.
"AirBridgeCargo's expansion is further proof that Rickenbacker is one of the industry's new global gateways," said Joseph Nardone, President & CEO of the Columbus Regional Airport Authority, which operates Rickenbacker. "By moving imports and exports through Rickenbacker, businesses can eliminate hours and costs from their supply chain, creating better efficiencies and higher profits."
About Rickenbacker International Airport
Located in Columbus, Ohio, Rickenbacker International Airport is one of the world's few cargo-dedicated airports. Rickenbacker is within a one-day drive to nearly half of the U.S. population and one-third of the Canadian population.
With regularly scheduled import and export service via AirBridgeCargo Airlines, Cargolux, Cathay Pacific, China Airlines Cargo, Emirates SkyCargo and Etihad Cargo, Rickenbacker specializes in expedited services that move cargo between planes and trucks faster and more consistently than other gateway airports. FedEx and UPS also are onsite to provide domestic cargo service, which is critical to growing e-commerce activity.
Learn more at RickenbackerAdvantage.com
About AirBridgeCargo Airlines
ABC is one of the world's fastest-growing cargo airlines, and its expanding route network connects customers in the largest trans-regional markets of Asia, Europe and North America, covering more than 30 major cargo gateways and accommodating trade flows worldwide. All flights are operated via ABC's cargo hub at Moscow Sheremetyevo Airport, featuring the latest equipment and guaranteeing seamless connections throughout the airline's expanded international network in a 48-hour delivery time, including handling, all managed by highly skilled and qualified ground handling personnel.
Learn more at airbridgecargo.com
— END —