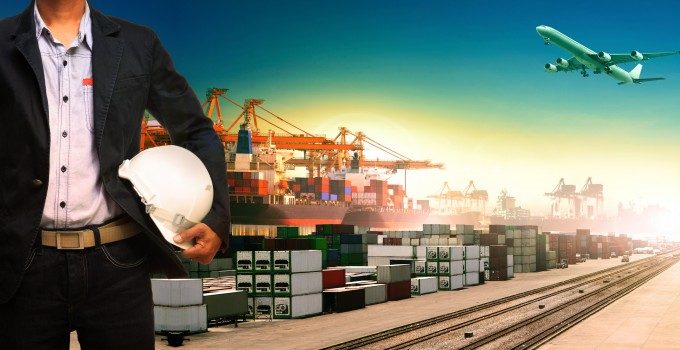 Anecdotally, the air freight market seems to be at its happiest for some time. Most carriers are reporting higher volumes and a sense of confidence that has been remarkably absent. There's no talk of introducing additional freighter capacity – but market imbalances, and demand and supply discrepancies, appear to be improving.
Better still, the statistics are supporting those sentiments.
IATA reported this morning that August figures showed a rise in volumes of 5.1% – not as good as July's 6.1% rise, but not to be sniffed at. And the overall growth trend, noted IATA, remains positive with demand starting to improve. Capacity grew at a slower pace, of 3.4% year-on-year, but of course there were regional difference (see chart).
WorldACD figures, published yesterday, are slightly healthier still, with year-on-year growth of 6.6% and revenues up 7.1%. And the move by most carriers towards special products is paying off, with volumes up 7.8% and yields up 1.4%. Express cargo grew nearly 10%.
But it's all about yields – which also, happily, have improved year-on-year, for the fourth month in a row – driven, according to WorldACD, by Europe, North America and the Middle East and south Asia. But the worldwide yield increase was less than in previous months, it warned.
Drewry, which publishes air freight rates covering 21 key east-west trades, showed rates are on the rise again, having been gradually creeping up since the year high in April – August is the second highest month so far, at an average rate of $3.34 per kg, including base rate, fuel and security surcharge – and is 6.2 points above last year's level. This, said Drewry, "indicated the strength of the recovery in air freight pricing over the last 12 months.
"Pricing is expected to stay high, by historical standards at least, through the final quarter as rising seasonal demand combined with tighter capacity conditions supports rates."
IATA's data showed that although rising volumes correlate closely with world trade volumes, indicating a slowdown in modal shift, there was a residual weakness in Europe, which, it said, "remains fragile and susceptible to the outcomes of the Russia – Ukraine crisis".
Yield and volumes did best, in city pair terms, on Shanghai-Chicago, Hong Kong-Los Angeles and Hong Kong-London, with volume growth of 66%, 32% and 22% respectively. The worst? Hong Kong-Tokyo, which saw volumes drop 11% and yields slip 3%.
Interestingly, WorldACD also showed that foreign airlines take most of any growth in a market. While that in part could be due to the rise and rise of capacity in the Middle East, which the carriers then fling out far and wide, but in Europe, North American carriers come second to Middle Eastern ones in grabbing the growth, while Europeans performed least well.
The research also examined how changes in agents can affect growth. Revenue made by airlines through agents they had already worked with for a year increased by 8% (owing to additional volumes), with airlines from Asia Pacific achieving the highest growth (+12%).
But in Africa and the Middle East retained agents produced a decline in revenue. But perhaps most interesting is that "it is the smaller size agents that appear to account for two-thirds of the absolute growth between July 2013 and July 2014", indicating that perhaps the move to global agencies has been slightly presumptuous.