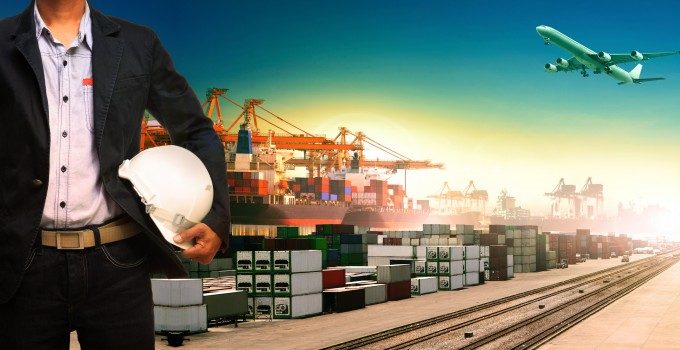 There could not be a starker example of how different air cargo carriers are faring: this morning, it was announced that Etihad's volumes in the first half were up 25% while Air France-KLM Martinair has revised its full-year expectation downwards, sending its share price tumbling nearly 5%.
The Franco-Dutch airline group said in a statement it was revising its full year EBITDA target to between €2.2bn and €2.3bn, from €2.5bn.
"While not representing a turning point in market trends, the June traffic figures as well as bookings for July and August nevertheless reflect the overcapacity on certain long-haul routes, notably North America and Asia, with the attendant impact on yields," it said.
"This comes on top of the persistently weak cargo demand."
Revenue tonne kilometres (RTKs) fell 4.3% year-on-year in June, while capacity, measured in available tonne kilometres (ATKs) fell 1.7%. And load factors fell 1.6 percentage points, although in the year-to-date, they rose 1 point to 64% – well above what IATA cites as industry average.
Group RTKs fell in all global markets last month, with Asia Pacific taking the lead ( down 5.4%) followed by Africa and the Middle East (-4.3%). The carrier said full freighter capacity had been cut by 9.4%.
One senior source close to AF-KLM said: "There are two reasons the cargo isn't working. One is that Martinair has an antiquated fleet that it still pays for. The other is that the AF-KLM management team took over Martinair and just made it a brand – it is not allowed to be a flexible, low-cost cargo airline like Cargolux or Air Bridge, which can focus fully on freighters.
"The KLM management team hasn't got enough cargo experience. The company has been mismanaged. KLM was great, so it's a bloody shame."
Three of Martinair's MD-11Fs appear still to be leased, while rival Lufthansa, which also operates the old aircraft type, owns them and has no cost.
"AF-KlM should have sorted out the fleet," added the source.
Meanwhile, Etihad, while not reporting cargo revenue or RTK figures, said it carried 268,713 tonnes in the first half, a 25% rise, which contributed "significantly" to the airline's total revenue.
"It remains on track to become a billion dollar business in 2014," the carrier said in a statement.
Etihad noted in its release that its codeshare and equity partnerships were contributing a healthy income of $471m, or 23% of passenger revenues. In the second quarter, partnerships delivered revenues of $247m.
The news from both carriers will add to speculation that AF-KLM is keen to offload at least part of Martinair to Etihad.
The source added: "If Etihad did invest in Martinair, it would give it a European base. With the Alitalia deal, it would more or less put Skyteam's European members in the hands of Etihad. And it would give Etihad aircraft.
"No one is going to buy Martinair without an ulterior motive, it makes no sense," he added. "It would make more sense to fix it; make it an independent company and see if it can offer low-cost freighter capacity to SkyTeam."
Etihad also has close ties with Atlas Air. There has been media speculation that Atlas is interested in Martinair for its European base, but through its 49% UK subsidiary GSS, which could, in theory, take a 51% share. However, as GSS has no aircraft and, according to accounts, not much cash, even the deftest move from Atlas might not convince the European Commission that GSS had "effective control".
Any deal by a non-EU company to invest in Martinair will come under heavy scrutiny. The war of words between Etihad and European rivals – principally Lufthansa – is heating up and it seems likely that the German airline will do what it can to stop Etihad's spread in Europe.
Etihad is already under investigation by the EC over whether it has "control" of Air Berlin, in which it has a 29% share – in March it was reported that it would increase this to the maximum 49.9%. It has also announced that it will take 49% of Alitalia.
Lufthansa has called for the European Commission to intervene, and has spoken out loudly against Middle Eastern carriers receiving state aid.
But last week Etihad CEO James Hogan fought back, noting that the German government paid Lufthansa €800m to fill a pension fund gap, while Swiss received state aid of €1.1bn after the demise of Swissair and Austria had taken on €500m of Austrian Airlines' debt.