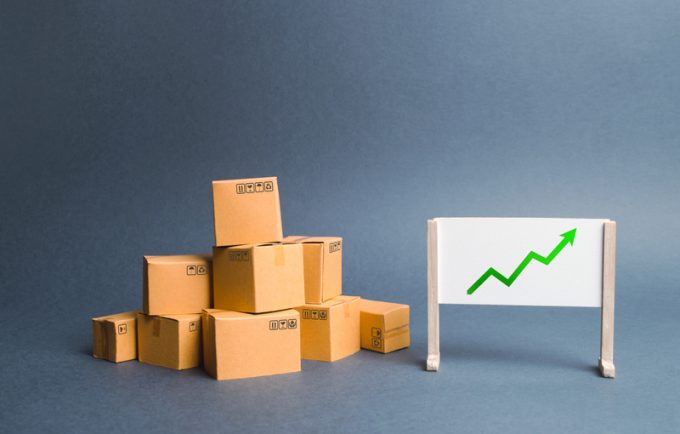 Airfreight prices out of Shanghai are continuing to surge, Freight Investor Services (FIS) and the TAC Index have revealed.
Last week's air freight rates on routes to the US from China rose 12.6%, to $5.72 per kg, while to Europe they were up 21.16%, at $4.58, "vastly higher than normal Q4 peak prices", noted FIS.
Much of the overall surge in prices to Europe was due to the 55.9% increase in rates to Frankfurt.
However, FIS noted that the gains had levelled off slightly, in comparison with the previous week, "indicating a potential market plateau".
"This is shown in the final closing price for March, dropping 11 cents from China to Europe and a modest 4 cents from China to the US.
"April and May prices are lifted by 5 and 10 cents respectively; doubt as to the strength of the future market has made the next few months far less predictable."

Week-on-week increases on intra-Asia routes have also slowed, with one indicator on the trade falling 10%.
"This might be the 'canary in the coal mine' for a stabilisation of, or drop in, demand," noted FIS.
While Clive Data Services has reported stable Europe to North America load factors, despite a significant drop in capacity, FIS said pharmaceuticals were still in high demand, "however, much of this will most likely be shipped from source to reduce cost".
Clive added: "Given how out of sync our March contract values ended up, this would suggest an over-optimistic approach from many supplying or reselling capacity, given the drop-off in demand for cargo that would have made up the bulk of spring shipments.
"This includes garments and automotive parts, among others. The vast number of blank sailings in the container world is another good indicator of this drop-off for everything that is not 'must-move'."
TAC Index added that the market was "extremely volatile. This week we have seen dramatic movements across the global air freight market.
"One can infer from the distribution charts that many of the long-term contracts are being cancelled and carriers are switching to spot contracts."