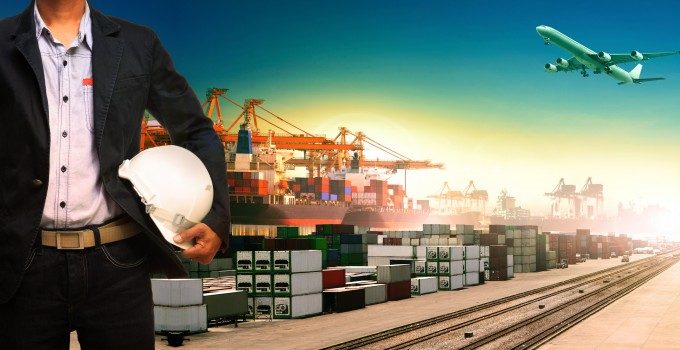 Global logistics provider Agility's agreement with Shanghai International Port Group Logistics (SIPGL) is an arguably unique partnership between a terminal operator and a 3PL.
The bond will allow a "seamless transition" of customers' cargo, said Agility.
The agreement with SIPGL covers all ocean freight activities and, according to Agility, makes it the first international 3PL to be given direct access to the Chinese port operator's full complement of services.
Intrigued by the rare direct co-operation between a forwarder and a port operator – normally the preserve of liner agents and ocean carriers – The Loadstar's editor, Gavin van Marle, had a couple of follow-up questions for Agility's east China managing director, Thomas Gronen.
GvM: What benefits will Agility get through this – is it priority loading onto vessels or more to do with logistics around stuffing and unstuffing containers? 
TG: Generally, foreign logistic service providers are working in China with agents and contractors, but after this agreement the main difference with SIPGL is that we are now dealing directly with the source of all port operations. One of the key benefits is that we have a single contract with SIPGL (rather than separate agreements with SIPGL Agency for booking, SIPGL trucking, SIPGL Brokerage, etc).
The agreement with SIPGL enables Agility to reduce the number of agents and contractors to deliver consistent and reliable services to our global customers. Agility will have improved information flow of cargo and exceptional handling capabilities for container storage [SIPGL Depot Manager], trucking shortage in holiday periods [top-3 trucking company], late delivery [SIPGL CY Management] and customer/CIQ issues [SIPGL state-owned company]. If anything happens in the port, then the information flow would be directly from SIPGL (not via third-party agents).
GvM: How important is it that SIPGL has a network of terminals in the Yangtze River Delta?
TG: Agility's agreement with SIPGL provides legal and operational coverage in the Shanghai ports, Jiangsu ports, Hebei ports, Anhui ports, Chongqing ports, etc.  Agility will be able to leverage SIPGL's geographic scope to meet the export needs for customer shipments originating from the hinterlands in China (eg, particularly West China cities such as Chongqing, Chengdu, etc).
Interestingly, Mr. Gronen also confirmed that the deal would also be extended to international terminals in which SIPGL has a stake.
The deal with SIPGL represents an innovative move from Agility which, in a highly competitive world for freight forwarders, recognises that it must give added value to its customers in China to keep and maintain their loyalty.
Moreover, the prospect of rolling out direct 3PL-to-port operator co-operation to other container terminals around the world could be one answer to speeding up communication, cutting bureaucracy and thereby ease port congestion.