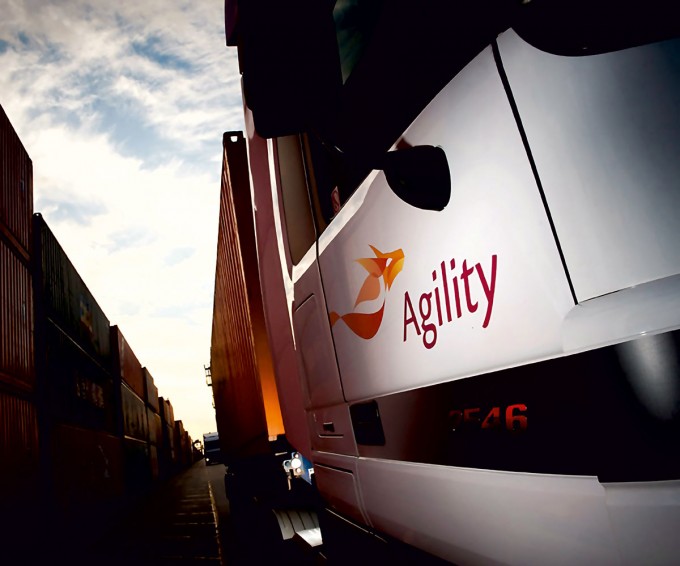 As Agility Logistics reported bumper profits, its online freight booking platform ShipaFreight has claimed SMEs are turning to cross-border trade as a path to growth.
First quarter numbers from the Kuwait-based logistics operator showed a near 30% upturn in profits, which hit $62.4m (KD18.9m) on revenues of $1.2bn – growing 16% year-on-year.
During an investor call held today, chief financial officer Ehab Aziz described the first three months of 2018 as a "very strong start".
"All business units achieved strong growth, which came in line with the guidance and forecasts we set," said Mr Aziz.
"We expect 2018 to continue in much the same vein, and believe we are en route to our financial goal of $2.6bn by 2020."
The rate of growth in net profit was slightly ahead of EBITDA growth, which increased 22.6% on 2017's numbers to $124.5m.
This growth was mirrored across the group's four divisions, with Global Integrated Logistics (GIL) revenues climbing 15.7% to $917m.
"Even if we don't hit our 2020 goal in time, I believe the numbers we have recorded suggest we are going in the right direction," Mr Aziz added.
"If we hit our goal one or maybe even two years later than expected, I do not believe this will be a significant problem."
Despite the strong start, the company noted that GIL's net revenue margins dropped a near 2% due to yield pressures across road freight and project logistics operations.
Chief executive of Agility's project logistics business Grant Wattman told The Loadstar the project sector has been "sliding sideways" since 2016.
"And it continues to slide, with most expecting this to be the case until the mid or latter part of 2018," said Mr Wattman.
"The reason for the more optimistic outlook is that activity level has picked up, with projects receiving Final Investment Decision (FID) and Notice to Proceed."
Mr Aziz said that looking ahead, the company was targeting margins of 4% in the medium term, which would put it on a par with the likes of Panalpina and DSV.
Regardless of its yields hitting GIL's margins, road freight itself saw suitable growth with revenues for the division up 8.4%.
And both ocean (up 14%) and air freight (up 22.1%) revenues reported double-digit growth amid strong volume development, with an 11.5% rise in teus and a more modest 4.8% uptick in air tonnage.
Chief executive Tarek Sultan said: "Agility continues to deliver results, and our double-digit EBITDA growth affirms the company's momentum over the past three years.
"GIL drives profitability through strong performance in ocean and air freight, in addition to improving its efficiency. And companies in Infrastructure posted healthy gains."
In the wake of publishing its first quarter numbers, Agility also released the results of a survey on the hurdles facing SMEs, conducted by subsidiary Shipa Freight.
Most participants ranked exports as the best prospects, with 89% of respondents noting export revenues will grow in the next three years, and 71% targeting international rather than domestic business.
Chief executive of Shipa Freight Toby Edwards said: "Smaller businesses used to think they couldn't compete in trade but now many see it as their best path for growth.
"SMEs aren't naïve to obstacles to unlocking new markets. They see online tools and other technology as a way to conduct transactions, get financing and gather market intelligence."
Even so, just shy of half (42%) identified the costs of shipping abroad as a core stumbling block, claiming they were either "too high" or lacked an accurate picture.
And 40% said they struggled to understand documentation requirements, with some 39% noting a hold up in customs and 27% stating their shipments had been lost in transit.