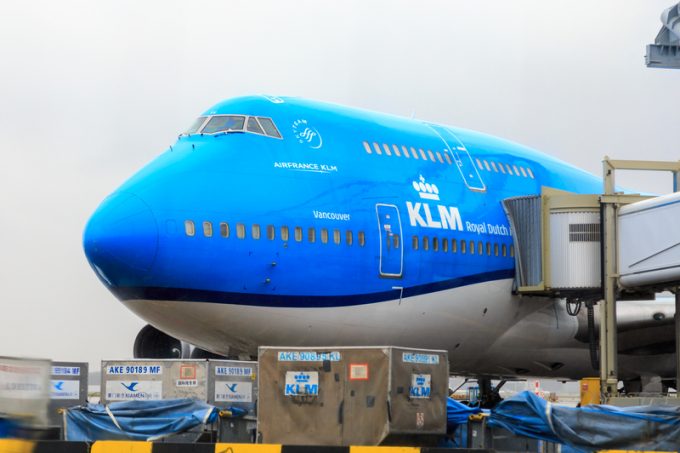 The air cargo industry has expressed disappointment that Air France-KLM is to stick to its decision to ground its 747 combi aircraft.
Stan Wraight, president of Sasi and former head of cargo sales and marketing for KLM, wrote to Ben Smith, chairman AF-KLM Group, and Peter Elbers, president KLM, urging the group not to ground its combis.
He argued that, with cargo capacity so thin on the ground, their revival was the carrier's moral responsibility.
"The world will thank you in the end, and I know the logistics community will back you," he wrote.
However, AF-KLM Group responded, saying its decision was down to cost.
"KLM very much appreciates Mr Wraight sharing his thoughts with us on the B747. We share his passion and love for this beautiful and special airplane. It meant so much for the history of civil aviation and appeals to the imagination. Also as a cargo plane it has proven its strength and has done its duty.
"As a result of the coronavirus crisis, the moment of parting has been brought forward from a cost-saving point of view. This has been a well-informed decision."
Not everyone agrees, some suggesting there was internal politics between the Franco-Dutch group at play.
Robert Van de Weg, former head of sales for Cargolux, noted on LinkedIn: "It's the ideal aircraft for the current moment and for immediate post-corona period."
Zahid Sultan-Khan, deputy head of training at Silk Way West, added: "Knee-jerk reactions are rarely a good idea. Keep the combis flying!"
Others said using passenger aircraft, when freighters were available, was "just nonsense", adding: "The world needs the 747 families, true iron horses, now more than ever."
There was, though, wide agreement among cargo specialists across the supply chain that it was a mistake to ground the aircraft.
And the decision to keep them grounded has also elicited a strong response.
"Such a shame, and total exposure of the fact that AF/KLM management are ignorant of air cargo and its vital contribution in emergencies," said one source.