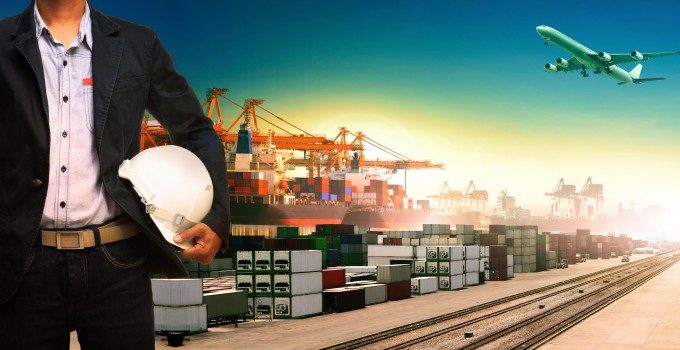 3PLs and shippers are looking to re-route cargo to other Chinese ports following Wednesday's devastating explosion at the port of Tianjin.
The vessel access channel to the port is now open again to two-way traffic, one terminal operator confirmed to The Loadstar, but attention has now turned to access roads that have remained closed or subject to diversions, which lead to the port's numerous box terminals,
Several forwarders reported that they expect the nearby ports of Dalian and Qingdao, some eight to nine hours away by road, "will bear the majority of the burden".
One major 3PL confirmed that "all ocean export and import operations via Xingang/Tianjin are suspended, which may last for a week or longer". The source added that it was anticipating news of cargo damage and was in close contact with customers, and had a contingency plan in place.
"We are also in contact with carriers to see if, for example, we can steer new bookings for export shipments to the ports of Qingdao or Dalian," said a source.
Another agreed, but added costs would go up and it expected further delays. "3PLs and shippers are looking at alternative ports such as Dalian and Ningbo, which will be costly as we need to truck these boxes on roads which are closed.
"It may take three to four weeks to resume to normalcy."
One of the biggest problems, reported one company active in the city, is that the one-stop logistics centre (see a map of the port facilities here) was heavily damaged. "It's where everyone got their paperwork done.
"That's where the whole community – forwarders, hauliers and the rest – were doing all the other administrative activities. It was very efficient, and now companies have to go directly to their respective individual terminals to get this done."
There remains doubt as to whether the individual terminals have the administrative infrastructure to deal with the upsurge in paperwork in the interim period.
Air charter companies, meanwhile, reported seeing no increase in demand at the moment.
Exacerbating the problems is rainfall. Greenpeace noted that the toxic chemicals stored at the Rui Hai International Logistics warehouse – the root of the blast – could cause further problems.
"NaCN in particular is highly toxic. Ca(C2) and TDI react violently with water and reactive chemicals, with risk of explosion. This will present a challenge for firefighting and, with rain forecast for [today], is a major hazard," it said.
One forwarder said the rain would have an impact on clearing up, while another added: "What appears to be the biggest issue is the fact the fire is not yet extinguished and there remains a chemical cloud."
Media reports suggested that two of Damco's warehouses were seriously damaged in the blast but it had been unable yet to fully assess the damage. Damco was unavailable for comment when contacted by The Loadstar.
Other companies affected included Volkswagen and Toyota, which lost cars waiting to be shipped. The Wall Street Journal reported that GSK, Airbus, Wal-Mart and Deere & Co were among multinational companies that operated factories or distribution centres in the area. Sadly, several Deere employees who were at home at the time sustained serious injuries and some remain critically ill.
At least 50 people died in the blast, while hundreds were injured.