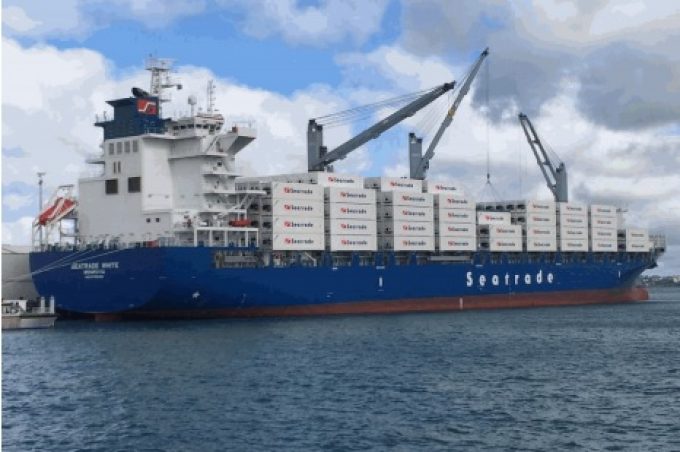 Last year was the "calm before the storm" for conventional reefer shipping, according to Dynamar.
The expected surge in fuel costs from IMO 2020 is likely to accelerate scrapping of conventional vessels and the switch to containerships, said the analyst.
Furthermore, trade tensions continue to cause concern among shippers and carriers, both containerised and conventional, with the slowdown in major economies leading to "an erratic end to the year in terms of trade flows".
"The worldwide trade in perishable cargo continues to grow but it is not all plain sailing," Dynamar explained, noting total seaborne transport of fresh produce grew by 3% to 119m tons.
"Major market movers, including global fruit traders Chiquita and Del Monte, continue to transfer their trade to boxes.
"Specialised conventional carriers, including this year's market leaders, Baltic Shipping and Seatrade, are being forced to focus on an increasingly tight number of trades."
This trend, combined with the conventional fleet's high average age and fuel hungry engines, has primed the sector for a surge in scrapping, due to rates remaining low and higher costs on the horizon, Dynamar added.
The analyst said container carriers were expected to fare better, due to the fitting of scrubbers, focus on cost recovery and the capture of cargo from conventional shipping.
Meanwhile, fruit shippers in China are apparently unconcerned about the fuel regulation's impact.
According to Huang Yulin of Shanghai-based Junfan International Trading, even a 20% spike in freight rates would not affect the Chinese fruit trade, due to the relatively low-cost of shipping compared with a typical fruit shipment's total cargo value.
"Although 20% increases in the freight rate seem large, it's only about 2% when compared with the value of the product," he told FreshPlaza.
"For example, the value of a container of durians is Rmb500,000-600,000 (US$72,000-86,000) while the freight costs from Thailand to Shanghai Port are only around Rmb15,000 ($2,100). Therefore, we believe that the increase in shipping costs will not have a significant impact on traders."
Mr Huang said there was "rigid" demand for fruit imports in China, as middle-class consumption continued to increase. As a result, shipment timing, rather than logistics costs, was the most important factor for traders.
"For example, in the peak durian season in Thailand, the shipping price per container increases by $200-400 a week, but containers and cargo spaces are still in short supply."
Concerns over the shortage of reefer equipment were also raised last year by Drewry. In its 2019/20 annual reefer shipping review, Drewry said production of new equipment had recovered over the past two years, and that the expected growth of 4.5% over the next five years would be slightly ahead of demand.
However, this will "not be sufficient to bring supply back into equilibrium", it believes.