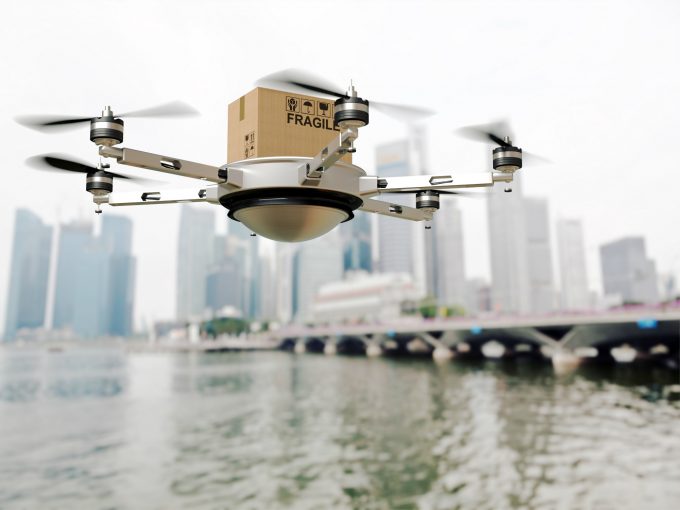 While the wider deployment of delivery air drones is still some way off, as regulators struggle with the effect of thousands of units on public airspace, they will soon begin supplying the shipping industry.
One of the world's largest ship agencies, Wilhelmsen Ships Service (WSS), will this year launch a pilot project in one of the world's busiest ports using drones to transport supplies to cargo ships at anchor.
Marius Johansen, vice president of business solutions and marketing at WSS Ships Agency, said: "Whether it is critical documents or vital medical supplies, tank inspections, or monitoring cargo and stockpile levels, we believe semi-autonomous drone flights can support and enhance what our team can offer customers."
Mr Johansen said drones would replace launch boats to deliver essentials to vessels, resulting in quicker delivery times and vastly reduced costs. With launch vessels typically costing an average $1,500 per trip, he claimed a drone delivery could come down to costing just $150.
He explained that initial units would have a payload of 2-5kg, but "as technology matures, we will look at options for increasing payload significantly, in particular in high volume ports".
Mr Johansen also told The Loadstar that while the regulatory environment remained the biggest hurdle, "as it varies significantly across territories", he said changing shipping operatives' frame of mind would be almost as crucial.
"Introducing a new way of delivery requires a change of mindset across the entire value chain. This is the most important reason why we are planning a closed pilot with selected customers before scaling the operation.
"Creating trust towards use of new technology is an important part of this. Obviously, drones are not new, however their use is yet to be widespread in commercial operation. The maritime industry is no exception," he said.