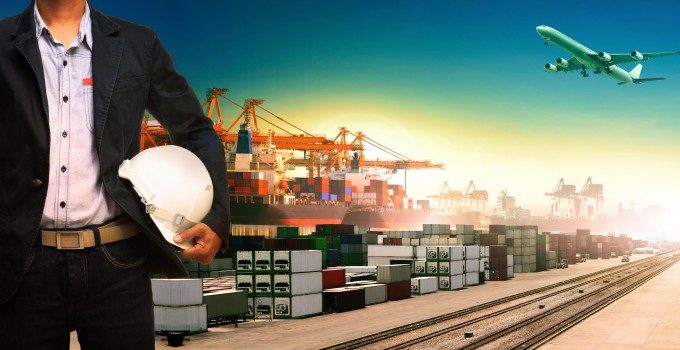 One of the great takeover sagas of the past year looked like reaching a conclusion today, after the board of US 3PL UTi Worldwide announced it had accepted a new purchase offer from Danish group DSV.
DSV has agreed to pay UTi shareholders  a total of $1.35bn, with each paid $71.0 per share, a premium of some 50% on the company's share price the day before.
UTi's largest shareholder, P2 Capital Partners, which holds 10.8% of its stock, has "entered into an irrevocable voting undertaking in support of the transaction, subject to certain conditions", it said.
As The Loadstar wrote a little more than three weeks ago, DSV was in the driving seat to acquire UTi following a failed bid last year, and it has since pressed its foot on the accelerator.
Initial reaction from investment analysts suggested that the acquisition price might be on the high side, with one suggesting it was a "hefty price, given current operating outlook".
However, that also came with the recognition that previous DSV acquisitions – Frans Maas, ABX Logistics and DFDS Transport, the haulage arm of the Danish ferry line – had largely been an operational success, and transformative in propelling DSV into the upper echelons of the road freight, forwarding and logistics businesses.
According to market data from Transport Intelligence, a combined DSV-UTi would be the fourth largest global 3PL after DHL, Kuehne + Nagel and DB Schenker in terms of revenue, with annual earnings of $12.9bn; the sixth largest sea freight forwarder with a combined volume – based on 2014 bookings – of just under 1.4m teu; and the seventh largest air freight forwarder of just over 600,000 tonnes.
DSV chief financial officer Jens Lund said of last year's approach by DSV: "We had some preliminary discussions and, based on these, we didn't find it relevant to proceed. But it is clear that there have been some changes in the performance of UTi and now there is a good match between what we buy and what we pay."
With shareholder and regulatory approval still required, the deal is not expected to close until the first quarter of next year. DSV chief executive Jens Andersen declined to comment on where the axe would likely fall into terms of staff, offices and senior management, but he said that the two companies would be combined into one: "We will be sitting alongside each other."
But he called the strategic rationale behind the acquisition "compelling", with the combined entity expected to be significantly more balanced both geographically and in terms of sectors, which is best illustrated by the following two tables:
| | | | |
| --- | --- | --- | --- |
| Mode | DSV | UTi | Combined |
| Road | 48% | 15% | 36% |
| Sea freight | 26% | 30% | 27% |
| Air freight | 18% | 35% | 23% |
| Contract Logs | 11% | 20% | 14% |
| | | | |
| --- | --- | --- | --- |
| Region | DSV | UTi | Combined |
| EMENA | 82% | 23% | 61% |
| Americas | 8% | 34% | 17% |
| Asia | 9% | 27% | 16% |
| Africa | 1% | 16% | 6% |
"One of the reasons we like UTi is that its business model is very similar to ours; it has been built up the same way and it is stronger than us in the Americas and some merging markets. There is nothing wrong with Europe, we like it and make good money here but it has been a long-term strategy of ours to grow outside it," Mr Andersen added, quoting UTi's experience in the automotive and pharma industries as particular attractions.
"We will get a lot of new competencies and skills and, based on what we have seen in previous acquisitions, we will learn a lot," he added.
However, the gap in financial performance between the two companies over the past couple of years is stark. They employ similar numbers of staff – 23,000 at DSV and 21,000 at UTi – but have markedly different financial results: in 2014 DSV recorded revenue of $7.7bn and an Ebitda of $505m, while UTi's revenues were $3.7bn with a marginal loss.
Mr Andersen said this was partly due to UTi's greater involvement in the contract logstics and distribution business.
"It is a more staff-heavy company, but it has a large contract logistics business and it has a lot of employees in warehouses – it has a lot more blue collar staff."
Mr Lund added: "There's nothing inherently wrong with UTi – the profitability has not been the best recently, but they have a very strong network and it just seems as if it is slightly sub-scaled – there is not enough volume to pay for the network, but by combining themselves with DSV volumes they will get this scale."
UTi chief executive Ed Feitzinger said, "For our clients and employees, the potential combination of our two businesses has a strong cultural fit, aligned strategy, and a complementary client base and geographic footprint. We have the opportunity to draw on the current strengths and scale of both companies to bring solutions to our clients that we could not have delivered on our own."
Mr Andersen added that the two companies had broadly similar customer profile, although UTi had several customers, mainly from the automotive sector, that "are bigger than our top five".