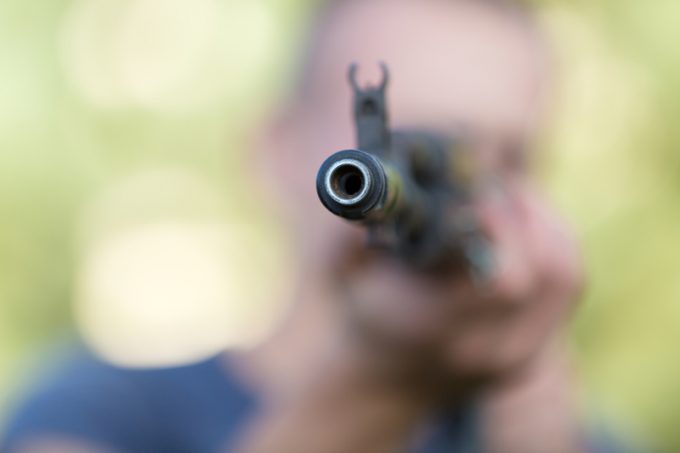 A Russian freight forwarder has denied allegations by the US Department of Commerce that it broke sanctions by shipping Kalashnikov weapons.
Kalashnikov said it currently had a major focus on exporting, which could see other forwarders caught up in US regulations.
The latest US Office of Foreign Assets Control (OFAC) designations, as well as the Bureau of Industry and Security entity list published today, named the forwarder and its customer service manager on its sanctions lists.
The US alleges that Instar Logistics coordinated a shipment of weapons at the end of last year for US-sanctioned Kalashnikov Concern, the largest Russian manufacturer of assault rifles, sporting guns and other weapons.
Instar Logistics denies wrongdoing.
"Our current findings did not confirm the information published by OFAC," said Denis Marchenko, the company's general counsel. "However, we are continuing our investigation."
He added: "We can confirm that Instar…accepted orders from buyers or receivers of the cargo to arrange air transportation of purchased hunting rifles by air to various countries. International airlines were used to transport those cargoes and the transportation was duly paid by the receivers.
"Since Kalashnikov Concern was the shipper and producer of those hunting rifles, it had to be included in the transportation documents (air waybill) to comply with the export regulations of Russia. The services were fully compliant with all international and national regulations. The commodities were neither restricted nor were they military items.
"Instar…is committed to a fully compliant and legal business on behalf of our company and our clients. Should we uncover any potential gap or insight, we will immediately mitigate the issue and put in place new safeguards to ensure there will  be no further risks.
"But, to be clear, at this time we do not agree with our company being included on the list and will cooperate with the authorities to immediately resolve this situation."
According to the US authorities: "Instar Logistics is being designated for acting or purporting to act for or on behalf of, directly or indirectly, Kalashnikov Concern.  [customer service manager Bogdan] Kolosov is being designated for materially assisting, sponsoring or providing financial, material or technological support for, or goods or services to or in support of, Kalashnikov Concern."
Instar, a member of the Russian Association for Forwarding and Logistics,specialises in project cargo in Russia, according to its website. It claims to have a strict code of ethics and says it aims to combat corruption.
Kalashnikov Concern was, until this week, 51% owned by the Russian state. The state has reduced its shareholding to 25% plus one share, selling the remainder to  Kalashnikov's general director, Alexei Krivoruchko, and the company, in a $26.3m deal.
The company is currently going through a major transformation, diversifying its production, increasing its range of weapons and focusing on exports, despite being under US sanctions because of the Ukraine crisis, media reported.