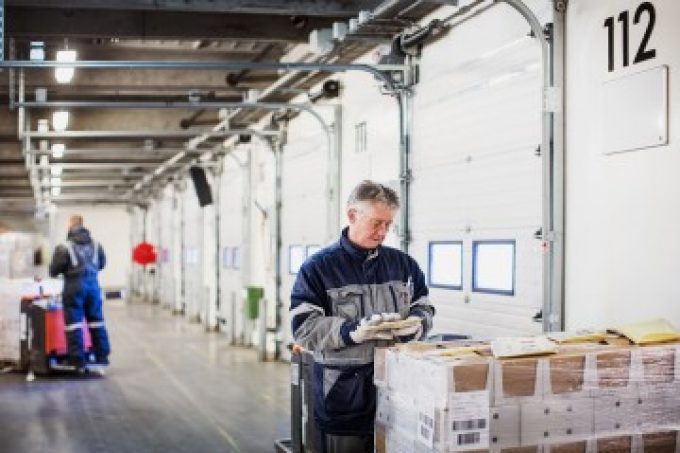 Supply chain transparency and e-commerce are the key consumer-driven trends shaping the future of food logistics, according to a new study by Berlin Technical University (BTU).
A survey of 100 manufacturers, retailers and logistics companies also notes the growing importance of seasonal and regional produce, and that customers are placing greater importance on lean supply chains.
"The customer's desire for more transparency across the supply chain has the strongest influence on logistics, as all value-added stages are affected," said BTU research associate Benjamin Nitsche.
He added: "The development of e-commerce is influencing and changing the entire food industry, thereby also changing the on-site food retailing sector. Once the logistical challenges are overcome, more and more people will order food items from the comfort of their home."
Germany-based food logistics player Nagel-Group, which contributed to the study, told The Coolstar that e-commerce was being incorporated into its chilled and frozen food distribution network.
"Digitisation changes all areas of life, including logistics. Therefore it has already been integrated into food logistics at Nagel-Group and forms an ongoing process of continuous development," said Arran Osman, managing director of UK subsidiary Nagel Langdons.
Mr Osman says Nagel-Group regards e-commerce as an interesting opportunity and has begun pilot-testing delivery solutions with online retailers.
"Whoever supplies the goods to consumers needs well-reachable storage facilities and logistics specialists which provide regular replenishments, can handle the cooling of perishable food and pick the online orders if necessary," he added.
Recently reporting a €1.7bn turnover, Nagel-Group employs 11,000 people across 100 locations and 16 countries. And with over 6,000 trucks in daily use, the company claims to operate the largest food logistics network in Europe, with more than 100,000 daily shipments.
Other than a shift towards e-commerce, Mr Osman said the demand for frozen products was rising, while other food logistics trends differed from country to country.
"In one country we recognise a trend towards out-of-home; in another, healthy nutrition plays an important role. If consumer behaviour and buying habits change accordingly, this can have a direct effect on supply chains," he said.
In the UK, Nagel Langdons offers chilled, deep chill and frozen food storage and distribution from eight locations around the country.
According to food and grocery analyst IGD, UK shoppers are gearing up to spend £20.6bn on Christmas food and groceries, and IDG predicts online shopping will generate the fastest growth via a 9.3% uplift in sales.
Mr Osman said peak seasons such as Christmas required a high level of agility to meet customer requirements.
"Reaction times become shorter and the volume fluctuations become larger. The tonnage can go up or down 40% from day to day. Industrialised processes quickly reach their limits with this volatility.
"We have been in this business for more than 80 years, so this of course gives us a planning routine to deal with seasonal peaks such as Christmas.
"Having control of a large fleet and highly motivated and experienced staff at all levels helps us react to short-term changes as well as to new trends in the market," he explained.
However, due to demographic developments, a lack of young drivers is pushing up the cost of recruitment and training, Mr Osman said, noting that employee recruitment in general was an important industry challenge.
"In order to attract new employees, Nagel-Group has already initiated measures such as a takeover guarantee for trainees, a minimum of temporary contracts and the own-training of drivers.
"Moreover, in general the food logistics industry is characterised by steadily increasing volatility, which demands higher response speeds and capabilities," he added.