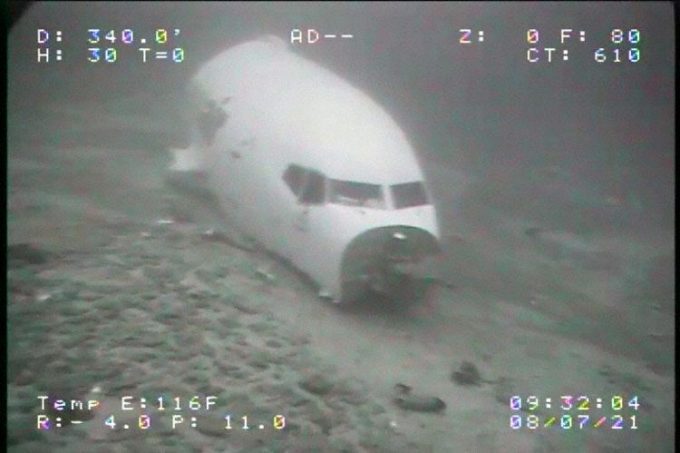 Hawaiian carrier Rhoades Aviation, which was operating the Transair 737 freighter flight which landed in the sea off Hawaii earlier this month, has had its maintenance licence revoked and been forced to ground its other 737 aircraft.
The FAA said on Friday it had been investigating the company since the third quarter of 2020 and had informed the carrier before the crash that its authority to do maintenance investigations would be revoked.
FAA records show concerns over the company covering some years. A whistleblower had told the FAA in 2016 the airline encouraged the use of Apple products for navigation and collision avoidance, but told pilots not to tell the FAA.
"We are told and ordered to use non-approved equipment", claimed the pilot, adding that, where there were maintenance problems: "Mechanics don't fix the problem, they just say it is repaired and we just write it up again."
The pilot also reported "total instrument failure…mid-flight, as well as all the panel lights going out in the entire cockpit", necessitating the use of flashlights, concluding: "It is a matter of time before we have a collision."
While the 737 operations for Transair are operated by Rhoades Aviation, according to Transair's website, its Bombardier all-cargo services are operated by Trans Executive Airlines, which in February this year applied for an exemption allowing it to extend the timeframe to conduct proficiency or competency checks under the observation of an FAA inspector from 24 to 36 months, citing Covid-19.