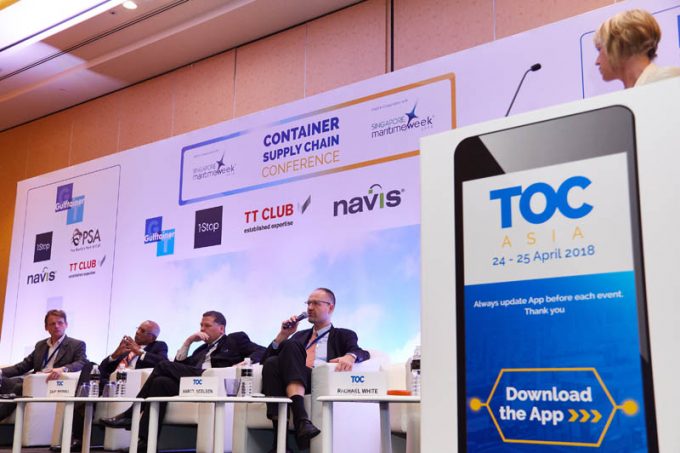 The Pan Asia event for people who own, move & handle containerised cargo
A high-level conference attended by representatives of the whole container supply chain that will enrich your knowledge & understanding of the key challenges facing Asia's container port, shipping & logistics communities.
TOC Container Supply Chain Conference is a forum for the major stakeholders of the supply chain to come together and debate critical issues affecting the time and cost effective transportation of containerised cargo from shipper to destination.
The Container Supply Chain sessions at TOC Asia will give you the latest key trends in international & regional trade, container shipping strategy, port development and terminal operations. Stimulating debate is encouranged between participants who share a common objective but face varying challenges depending on their role within the container supply chain.