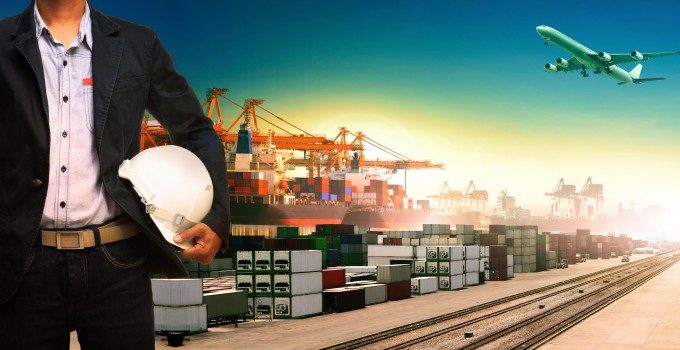 It's bizarre. At air cargo industry events, carriers are always moaning that there are never enough forwarders around. But here at the WCA Family annual conference, where the forwarders are swarming in their hundreds (in fact, just under 1,500 are expected to arrive tomorrow), there are no airlines.
Except one. Etihad's David Kerr came for the first, smaller conference and the airline has a stand here. "It's really impressive that Kerr came, rather than just a local sales rep," said one forwarder, who specialises in air freighted exports from the US. "It's very positive, and I hope the airlines start to realise that this is a good environment to get in front of forwarders." OK,  I hear you say, but these are just small forwarders. So they aren't multi-nationals, but some of them are still relatively big companies. Many specialise in air freight. One company, for example, chartered some 170 aircraft last year alone. (And only Air Partner is here on the broker side.)
Together the WCA Family of forwarders, with more than 4,000 members, ranks in the top five – some claim it would be the number two forwarder if it was counted as one company. Why on earth wouldn't the airlines want to show their support and interest in such a large customer base?
The airlines are invited. (And it's much cheaper to participate in than most of the other events in the air cargo calendar.) There is also a surprising emphasis on air freight, in particular among the specialists. The Loadstar discovered that one delegate is one of the leading semi-conductor industry forwarders, delivering parts to China's Foxconn factories, by air, on a daily basis. As well as to most of the other high-tech manufacturers in Korea, Taiwan, Thailand and China. With a string of temperature-controlled, anti-static environment warehouses throughout China, it is also moving into the pharmaceutical business. But it doesn't have much good to say about the airline industry. "Every year we have a lot of complaints. Airlines can be too big and too complex. Their local agents don't tend to listen to our requirements and there can be a lot of damage."
Others were more specific, naming names. But the US export forwarder was pretty happy. "The overall quality of the US carriers is OK. There are always going to be some issues though, and it tends to be the same ones, such as congestion at Chicago."
He added: "Delta is making a very conscious effort to take cargo more seriously. Is it perfect? No – but it seems to be working on it. There is actually someone you can call now if you have a problem." And what about the new United? "Continental had a really strong sales team that was always available to help out. We expected a dramatic quality loss following the merger, but it didn't happen. The only thing now is that it can be hard to find the right person to talk to. United has separate sales and operations teams, and that can be difficult as the sales person won't be able to talk about operations. But from the point of view of moving freight, there hasn't been a problem at all."
He added that the lack of freighters in the US fleets hasn't been a challenge either. "The market has gotten used to it. If you want a freighter it's fine – you just talk to a non-US carrier."
But despite a general approval of the quality of services from carriers around the world, the fact that they don't engage with independent forwarders was a sore point. "The carriers tend to talk only to the big forwarders," said one. "We don't expect to get the same treatment as the multi-nationals, and we don't expect the rate discounts that they get. But it's a very positive thing that Etihad came."
Etihad has recently signed a deal with WCA Family that allows the members to bypass CASS. (You can read all about it in this issue of Airline Cargo Management.) And it is also the independent forwarders' favourite right now.
Everyone else  – with the exception of sponsor and home carrier Thai Cargo –  seems to be missing a trick.