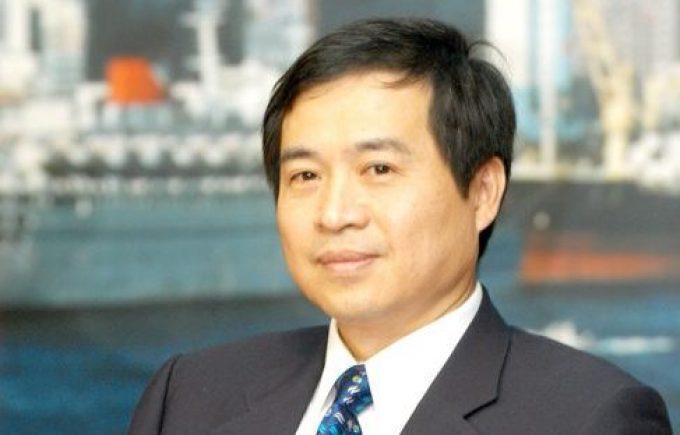 UPDATED SEPTEMBER 6 TO INCLUDE NEW COMMENT
Taiwanese shipbuilder CSBC Corp. is looking for a buyer for four 2,800 teu ships that it intends to build speculatively for the first time since its 1973 inception, moving swiftly into the build-and-lease business, focusing on containerships, just a month after announcing plans.
Work on the four 2,800 teu ships will start in Q1 2022, with completion expected in in the first half of 2023. CSBC said that its outlay for all the vessels is estimated at between $199 million to $253.42 million.
Chairman Cheng Wen-lon revealed the new strategy on 11 August, when the firm announced a $1.94m net profit for H1 2021, after being in the red from 2017 to 2020 due to stiff competition for newbuild orders.
Local media reports said that as early as February, Mr Cheng had been thinking about building container ships for lease. Shortly after this disclosure, ship brokers approached CSBC to discuss potential charters and orders. CSBC was apparently planning to build container ships and seek charterers or buyers concurrently.
On 1 September, following a board meeting, Cheng justified CSBC's reasons for entering ship leasing:: "Demand for container shipping has continued to increase substantially, and freight and charter rates have continued to rise. Ships are urgently needed by liner operators, and the shortage will be difficult to alleviate in a few years."
He added that the International Maritime Organization (IMO) will enforce the CO2 emission reduction policy from 2023, which is expected to accelerate the elimination of old ships, and the container shipping market will have room for new ships.
CSBC is expected to base its leasing model on Japanese shipyards such as Imabari Shipbuilding (affiliate of tonnage provider Shoei Kisen Kaisha) that usually co-operate with compatriot shipowners to provide ship leasing services.
The company's poor performance saw Mr Cheng (pictured) take a major salary cut last year, opting for the company's minimum monthly wage of $810 until profitability was restored.
Now, he says, with historically high demand for containerships, ship leasing will offer another revenue stream.
Alluding to CSBC's relatively small scale, Mr Cheng said, "When larger shipyards make huge profits, CSBC's profits are small and when the bigger boys suffer losses, our losses are even larger than theirs."
BIMCO data shows there are 619 containerships on order, including 381, for 3.44m teu, ordered this year. As of today, the orderbook stands at 5.3m teu, nearing the record 6.8m teu of 31 July 2008, just before the global financial crisis.
The red-hot container shipping market is encouraging liner operators and tonnage providers to expand their fleets, especially as shipbuilders are raising prices.
Mr Cheng said naval ships and other government vessels accounted for 60% of CSBC's business, the rest merchant ships and the offshore and marine sector. He credited the completion of several windfarm installation vessels for CSBC's return to profitability  – the Taiwanese government is encouraging the development of wind energy.
Launching a leasing business would see CSBC follow in the footsteps of Chinese rivals China State Shipbuilding Corp and Yangzijiang Shipbuilding.
CSBC has built more than 130 containerships for clients including Taiwan's three largest liner operators, Evergreen, Yang Ming and Wan Hai, as well as Hapag-Lloyd and SITC. The largest boxships built by CSBC are 14,000 teu.
BIMCO's chief shipping analyst, Peter Sand, told The Loadstar that, given the capital-intensive nature of ship owning, ship leasing was viable for financially strong shipbuilders.
While publicly listed, CSBC is largely owned by the Taiwan government.